We all know the rules of the marketplace right?
A business model that thrives on two synergistic audiences: shoppers, on the one hand, merchants on the other.

While there is no doubt that the "Everything store" has put customer experience at the center of its value chain, less obvious are the opportunities that they bake into their B2B offer.

These include features and tools that every company, and not just retailers, can seize. Let's dive into.
Product detail pages
One of the most conspicuous feature for retailer brands on Amazon are Enhanced Brand Content (EBC) and Premium A+ Content (PAPC) on Product Detail Pages (PDP).

These are practically additional sections on a product page that really stand out, allowing the company to showcase beautiful imagery, videos and even interactive modules, perfectly suited to describe their offering in a compelling, more complete and potentially evocative way.
What's interesting is that, content-enriched in such way, product pages are using both heuristic and systematic persuasion - two approaches that correspond to the main modes humans take decisions with, according to the great psychologist Daniel Kahneman. The Economy Nobel Prize identified and distinguished between "System 1" (OS 1) thinking, which is intuitive, fast, automatic and emotional, and "System 2" (OS 2) thinking, which is rational.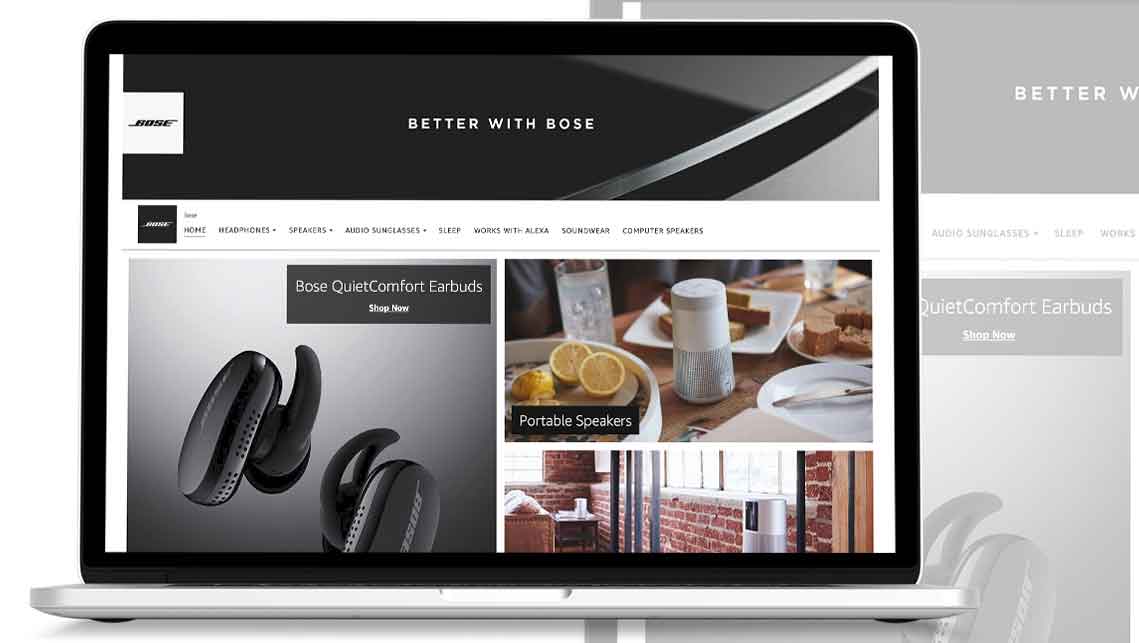 The first is based on simple mental rules of thumb (termed heuristics) and cognitive biases that generate impressions, feelings and inclinations. The second is slow, deliberate and systematic – and based on considered evaluation of the available information.
By mixing features like lists of product details, comparative tables, users feedbacks and reviews with curated and realistic product pictures, tools for user engagement and even small interactive "games", Amazon product pages offer plenty of ways to hook consumers in, providing both elements for pondered decision-making and a convincing storytelling.

To caveat: Enhanced Brand Content is available at no extra cost, while PAPC, which unlocks additional media-rich options, involves an extra investment. But it is usually a worthwhile one!
Customer Data
Not exactly a feature right? But more like the treasure pot for any brand!
Amazon knows definitely a thing or two about its 300 Million users. Brands advertising on Amazon can revel in its huge data inventory on the marketplace owned sites, as well as its network. Even if they are not endemic, meaning they don't retail directly on the platform.
For example: travel brands can target people who have just purchased items like a passport-cover. Automotive companies can tap into data from "Amazon Garage", to assess the right moment to advertise new cars to customers, when their vehicle is reaching the end of its life cycle.

Amazon Posts

This is an exciting and super refreshing new format.
You can see it as an attempt to bring together social media and online shopping.
In the wake of some disruptive trends which are taking shape in Asia, namely social commerce, augmented content formats and group buying, Amazon is offering its own take on the matter and definitely one to investigate and try out!

You can create content posts as you would do on Facebook or Instagram, for example.
Once they are published on the platform, your posts will show up on your brand's feed.
In addition to showing up on your feed, shoppers can come across your Amazon Posts on product detail pages, on category-based feeds, and on every 'related product' feeds.
Like in Facebook, it's Amazon's algorithm that determines where your stories and posts will appear out of your brand feed.

Amazon Posts are currently in beta version and you can use them IF:
You are signed in to Seller Central or you do have an advertising account
You have a Store on Amazon
Your brand's byline on your detail pages is linked to your Store.
Amazon's Influencer Program

With Influencer Marketing taking up a bigger share of companies' marketing budget, its's no wonder that the Everything Store has added a specific initiative aimed at Influencers to its tentacular service architecture!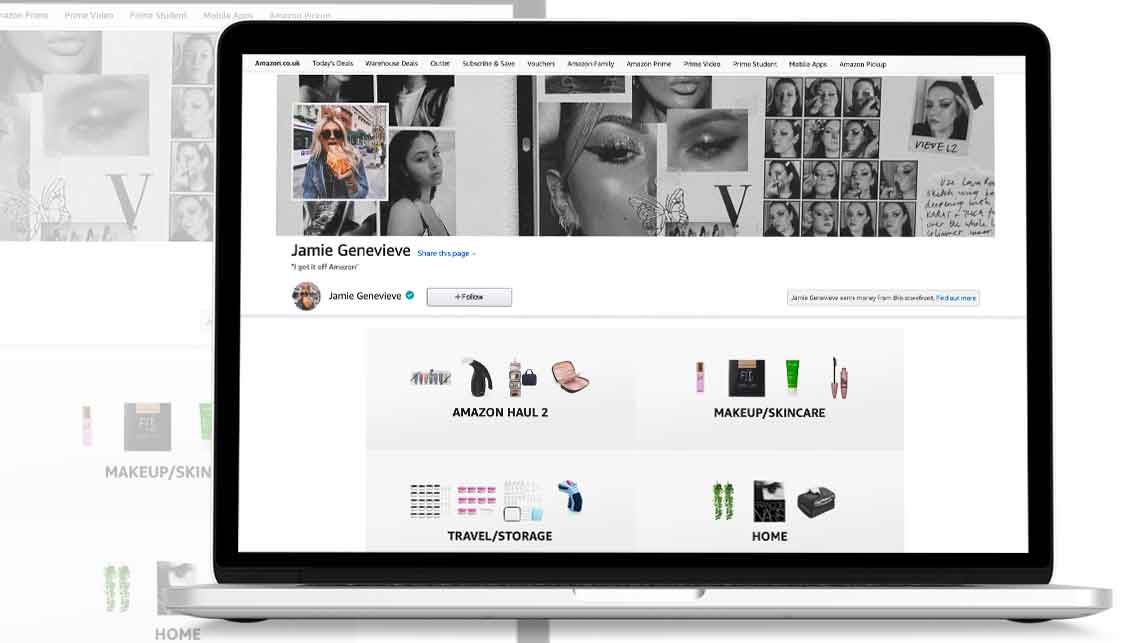 Amazon's Influencer Program, launched in 2017, allows to set up a personal storefront on Amazon and receive commissions from sales drawn from links on personal social media accounts.
This is something that works well for whoever has a track record of driving product sales through social media, not just for celebs.

It's a win-win solution for brands, influencers and the retailer and also a nice way to connect with users, by leveraging on the voice of a well-known person.
More boons!
Sponsored brand ads and videos
Sponsored brand ads, formerly called Headline Search Ads, and their video counterparts appear on Amazon search results pages (SERPs) and are available to purchase via the ads consolle.
They are a great opportunity to promote your brand, not just your product.
Amazon Live
We talked about this format back in our webinar on E-commerce last July. Live Broadcasting is a sale technique particularly topical in Asia, where it relies on the popularity of female Vloggers with a huge followers' base. Brands can leverage on the vivid power of videos to bring products to life.