She power - Gender balance, companies, communication
In recent years, the corporate world has been going to great lengths to ensure equal opportunities for both men and women. However, the job is not done yet. In this edition of the ATC Talk It Out, we will delve into gender balance: how women are bringing value directly to companies' bottom line, what can be done to strengthen their participation to the future of business and what communication can do, to promote a more inclusive and equal cultural paradigma.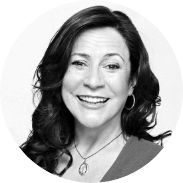 Pilar Chaparro
Training Director, Senior Master Trainer & Coach
Pilar Chaparro is Trainer Director and Master Trainer at Dale Carnegie Italy. In over 12 years of career as a Business Coach she has designed and managed global training programs for Top Executives, for the most influential brands. Her courses are in great demand because of the strategic relevance and value creation they bring in the fields of leadership, communication, corporate culture and team development.

Donatello Occhibianco, General Manager - ATC

Karim Ayed, Communication Director - ATC
Find out the other editions