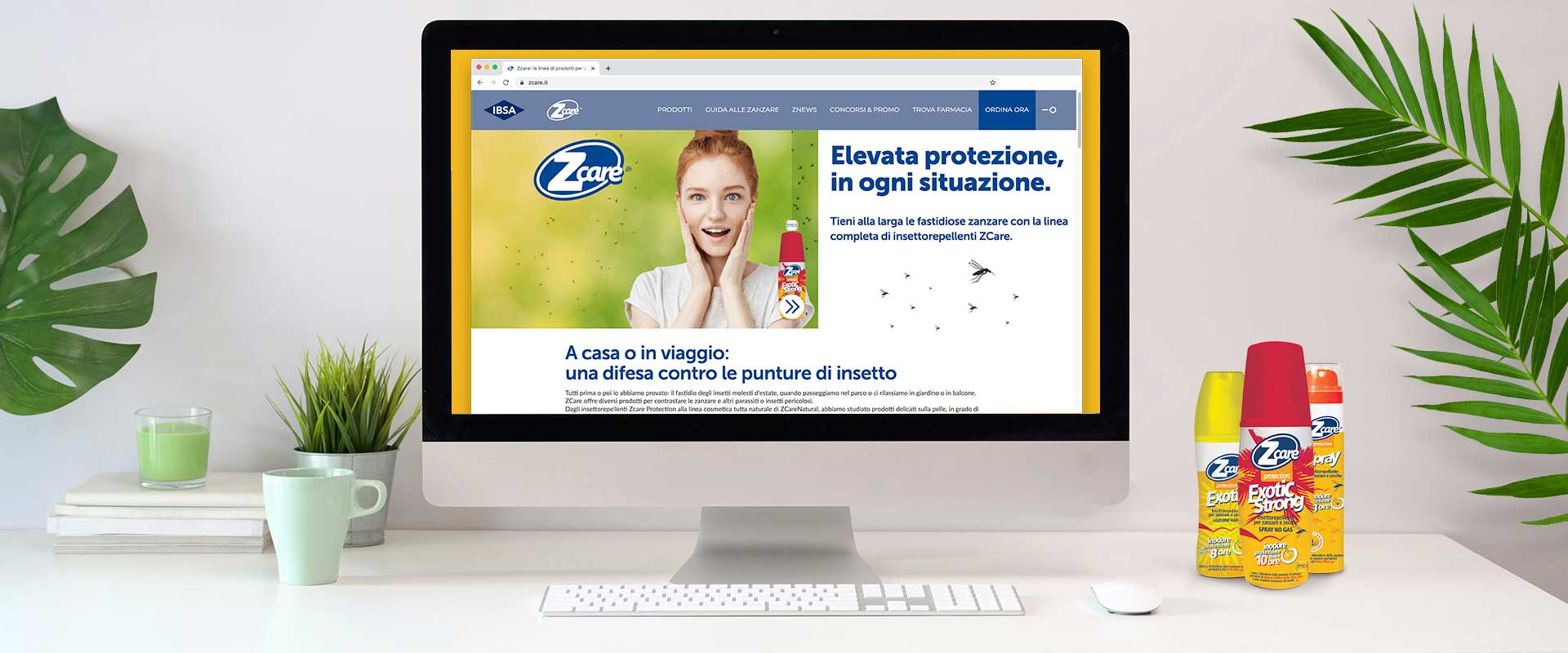 ZCare - web and digital re-design
A new digital ecosystem for the site dedicated to the Ibsa family anti-mosquito brand
---
speciality
Communication strategy
UX strategy
Web design & digital activation
deliverable
Website re-design
Sviluppo design sito
The redesign of the ZCare website becomes
an opportunity for brand storytelling in line
with a cross-target audience.
A website that is not just a sales channel for ZCare products, but a valuable communication asset that can make the brand part of the daily life of its users. This is the concept that guided the project for the creation of the new ZCare website.

The creative reasoning of ATC - All Things Communicate underlying the project was to set up the new site as a specialized store, one where the brand offer is completed by tips and suggestions to optimize the search and purchase process. This process has involved a redistribution of the information hierarchy in the various hubs of the ZCare digital ecosystem for a better user-side navigation experience and a more targeted interception of the reference target.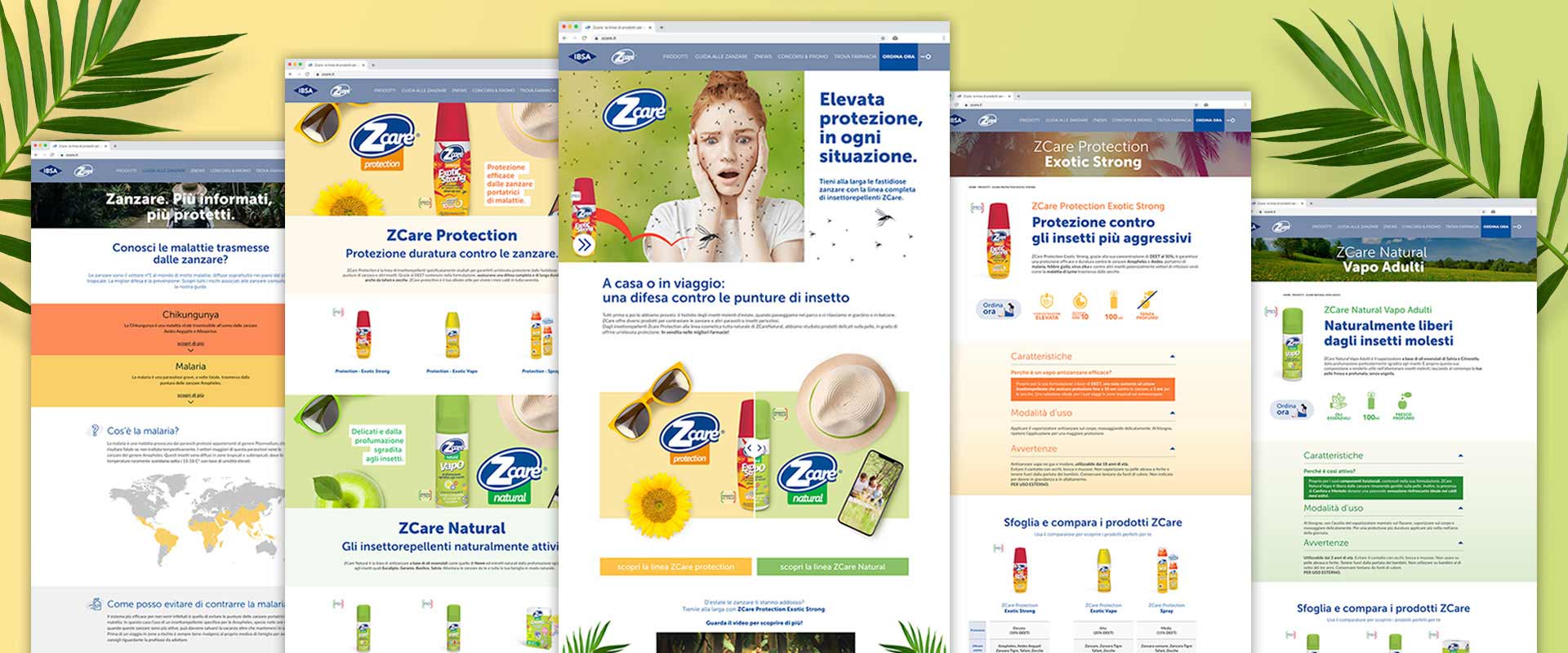 ZCare: The optimal protection for every situation. Take their word for it.
In terms of user experience and design, the agency has moved in the direction of a user-centric redesign. A selection interface welcomes users as soon as they land on the home page, where the message of high protection is completed by an engaging layout, able to generate curiosity.

This approach is also followed in the different product pages where, besides the purchase of the item desired, comparative charts and a product selector have been implemented to make the choice even more precise. Each category page is accompanied by a general FAQ developed from an SEO perspective so as to ensure better positioning on search engines.

ZCare mosquito repellents have a strong credibility not only from a product point of view but also from a social aspect, thanks to targeted articles with advice and suggestions, as well as abstracts organised with SEO in mind. This helps to attract more users to the site and at the same time makes the experience of using the product more effective, making ZCare products the heroes in the everyday lives of its users.
From digital strategy to SEO: a new ecosystem for ZCare.
The creation of the new ZCare digital ecosystem continues to resonate in different types of digital campaigns where the SEO strategy has been accompanied by a careful study of communication which takes into account the position of the target audience in the acquisition funnel. This supports the intention of simultaneously promoting both the flagship product of the brand, ZCare Protection Exotic Strong, and, in a collateral way, the entire Protection line.