Planet Terzia for tobacconists all over Italy
The new communication concept created by ATC - All Things Communicate for Italy's renowned distribution brand
---
speciality
Communication strategy
Concept and content creation
Production of catalogues and brochures
Not just a catalogue, but a set of values
Terzia, a leading brand in the distribution of products for tobacconists, has chosen ATC to design the evolution of its catalogue, transforming it into a tool that not only presents the product offer, but above all tells customers (new and existing) the value of Terzia as a unique and innovative partner.
The tobacco sector has some unique peculiarities: it has a widespread structure; it is based on impulse and "collateral" buying and is oriented towards investments that optimise profit opportunities. In view of these characteristics, ATC has chosen to focus on the company's identity and experience as the foundation of a storytelling that represents Terzia as a leader in the sector which, in addition to its products, offers skills and values.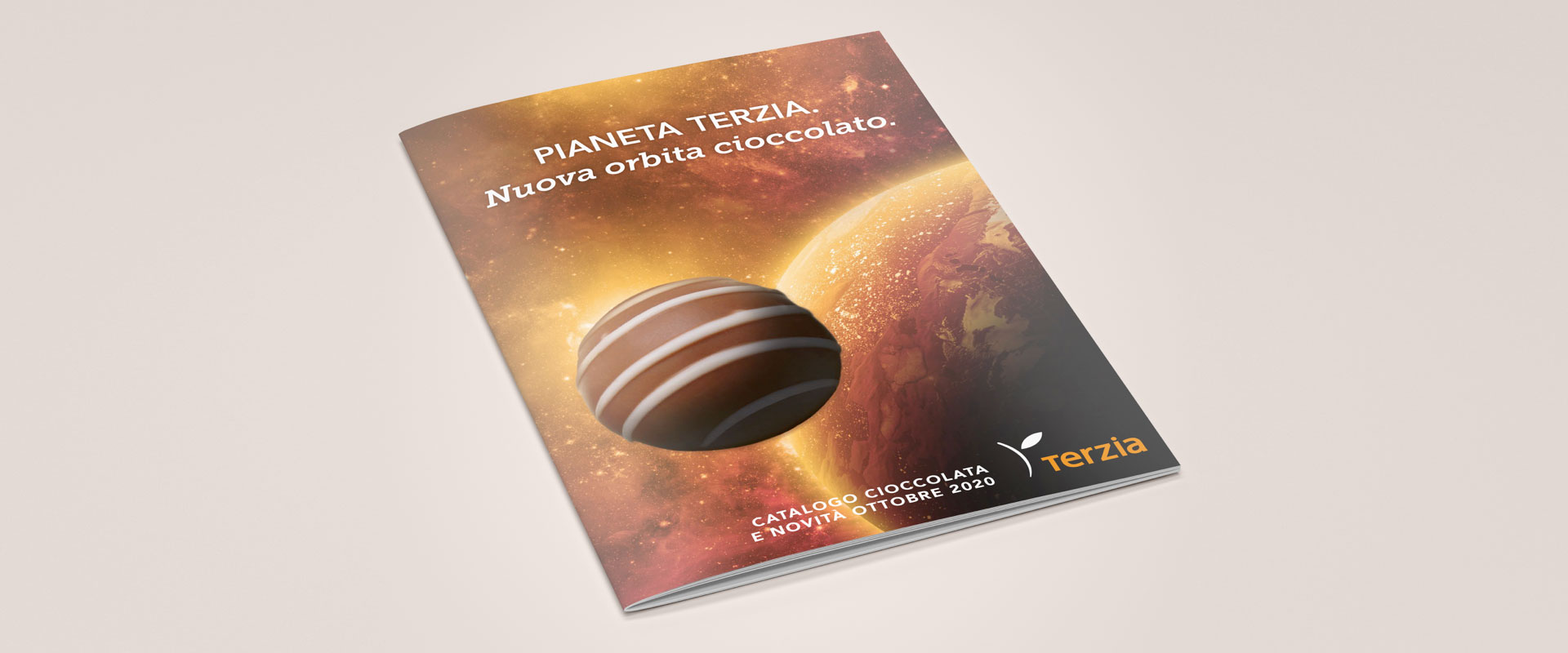 A metaphor for leadership
This is how the communication concept "Planet Terzia" was born, translated into a real story that starts from the very first pages. The metaphor, which represents the brand as a world to be discovered and re-discovered, is creatively applied throughout the catalogue, to demonstrate the differentiating advantages and opportunities that Terzia offers as a partner capable of anticipating the needs of the customer and responding to them with solutions in line with the evolution of consumer behaviour.
With the communication on the website and on its various social media pages, the concept was able to come alive in an integrated way at all the main communication touchpoints.