Segafredo in bars. The future of a great tradition.
From the new positioning in bars, to the design of materials and the launch of cold brew, ATC provided consultancy in the communication strategy of a coffee legend
---
speciality
Communication Strategy
Customer Journey Mapping
Concept & Content Creation
Storytelling
Branding
POS Activation
Events & Exhibitions
deliverable
Photoshooting
Communication materials for bars
Accessories design
Road show
At the roots of a historic brand
Segafredo is one of the best-known brands of Italian coffee, present throughout the country not only in large-scale distribution, but also especially in bars. And it is precisely to redefine the positioning in the bar channel that the Bologna-based company has chosen ATC, recognizing our specific expertise in the coffee sector. The strategy, developed following a careful analysis of both the consumer's path to purchase and the characteristics of the trade, focused on highlighting the differentiating strengths of the brand and the company: its control over and in-depth knowledge of all the phases of the coffee supply chain, on the one hand, and the visual strength of the "red S" of the logotype on the other.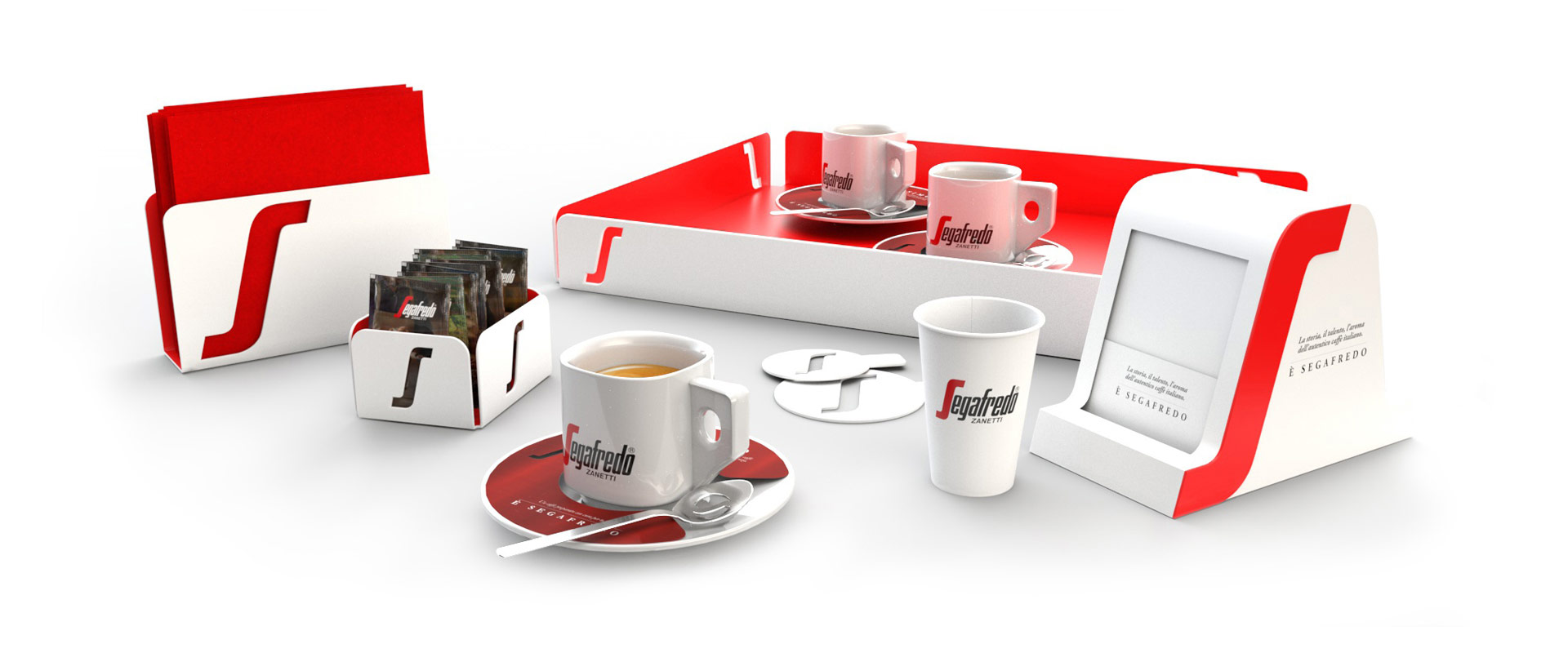 From the strength of images to the refinement of design
The strategy resulted in an array of tools being made available to the most prestigious bars among Segafredo customers, both for communication and for day-by-day operations: materials with a strong emotional impact to convey the truths that Segafredo can claim compared to the different steps that lead from the plantation to the cup; and a set of functional accessories, each able in its turn to enhance a phase of the supply chain or reinforce the brand identity.
The new thrill of summer by Segafredo
The bar channel is also the star of the launch of the new Cold Brew by Segafredo. Product innovation capable of arousing the immediate interest of consumers, in particular those more receptive to trends. For the presentation of the product, ATC organized the Segafredo Cold Brew Tour, which brought the news to the main Italian seaside resorts. An activity that allowed consumers to have fun, try the new product and share their experience on social media.