Rovagnati engages the normal trade, not only with Gran Biscotto
Communication campaigns to increase the reputation and awareness of product lines
---
speciality
Customer journey mapping
Communication strategy
Concept & content creation
Below the line
POS activation
deliverable
POP materials
Posters and ADV
In store materials for normal trade
Gadget
challenge
A dual objective for a leading brand in the cured meats sector, to be achieved both in relation to the normal trade and the final consumer: on the one hand, capitalize on the importance and premiumness of Gran Biscotto; on the other, extend the perceived value of the whole range of products.
From the beginning of its collaboration with this well-known Italian brand, ATC has developed a series of projects that followed the parameters defined by this dual commercial requirement with an efficient and successful approach.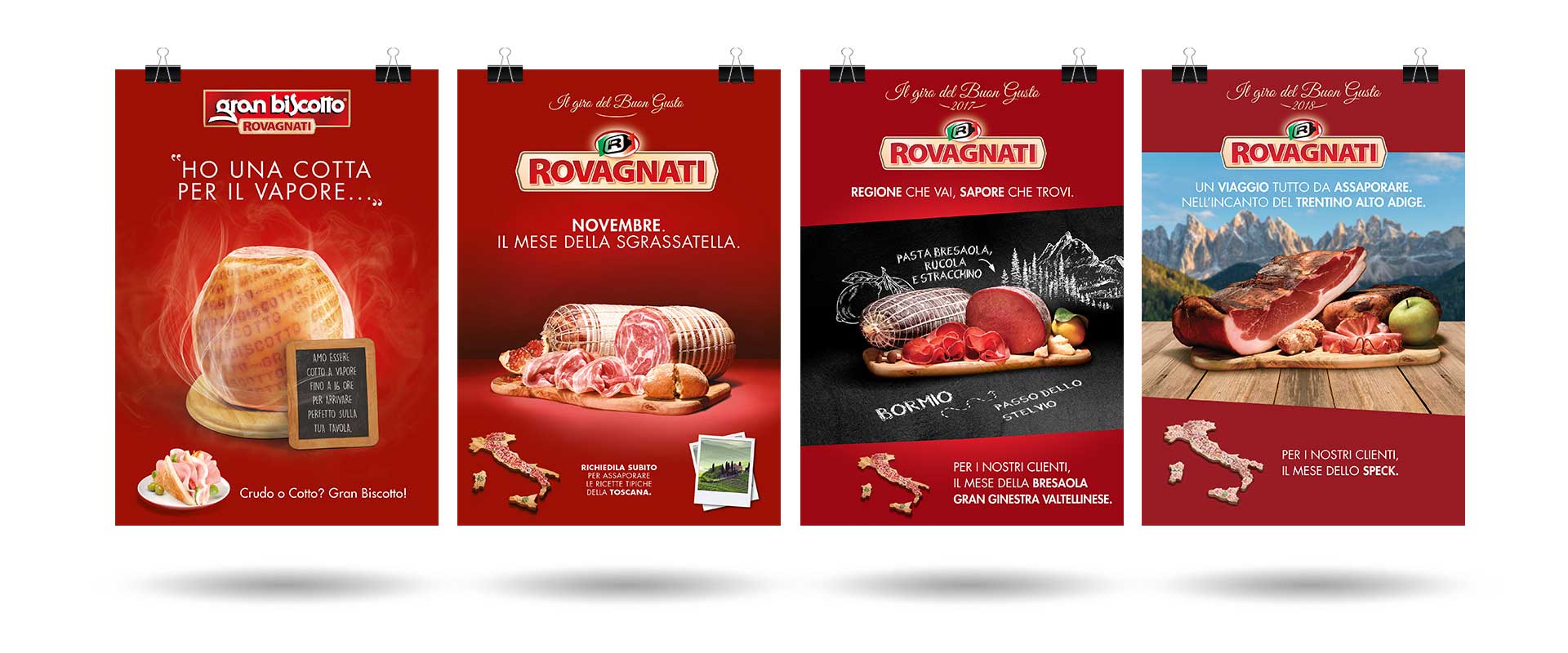 approach
On the consumer front, the strategic activities have focused on enhancing the premiumness that characterizes the entire range and, consequently, the high quality of an Italian brand recognized and valued all over the world; in parallel, with regard to the normal trade, engagement actions were accompanied by highly appealing incentive exercises. Using this approach, the reputation of Gran Biscotto was leveraged to add value to the entire range of products and to orchestrate a series of dynamic projects to communicate to the two different audiences the unprecedented and greater added value of the parent brand.
It is only by virtue of these premises that, for example, a straightforward sponsorship of the Giro d'Italia could be transformed into a communication plan lasting throughout the year.
Gran Biscotto's reputation becomes a fundamental marketing lever to enhance the entire range of products
solution
The idea of Gran Biscotto as a hero product is captured in the "Affetto per te" ("Lovingly sliced for you") campaign: in the point of sale materials for the consumer, the ham itself is in the spotlight, narrating its own unique advantages through creative and incisive copywriting; to support the normal trade, a kit containing useful training and sales tools was developed.
Launched on the occasion of the Giro d'Italia 2016, "Il Giro del Buon Gusto" ("The Tour of Good Taste") campaign has become a regular event. It highlights a metaphorical journey through the regions of Italy, celebrating the variety of products and their individual character in relation to the areas they come from: with each different month dedicated to a different Rovagnati salami, the product stands as a symbol of its region, celebrating flavours and tradition from a culinary as well as an historical and cultural point of view.