Nestlé HR: E-learning solutions
Contemporary digital formats for professional training
---
speciality
Communication strategy
Concept & content creation
Internal communication & engagement
Video editing
Web design and digital
deliverable
E-learning content
Video shooting
Video format and concept
Motion graphics
Script for the video
Interactive videos
challenge
Commitment to lifelong learning is an essential requirement for professional development. Whatever the size of their company, employees and managers are increasingly interested in joining organisations which provide training and learning together with opportunities for career advancement.
For a multinational such as Nestlé, the internal transfer of knowledge represents a fundamental advantage. This holds true at all levels: from new hires to senior managers with decades of work experience.
Our agency was given the challenge of delivering online training at three different levels, each addressing various users and business purposes.
1) Future and new hires, who need to be engaged during the pre-boarding and on-boarding stages. How can the company stimulate their interest and make them proud to be part of the organisation?
2) All employees, especially regarding the fundamental topic of personal wellbeing in the workplace. What are the optimum formats to deliver information to employees at different levels in the company structure?
3) Middle managers, who want to share their own personal vision of leadership with managers in all regions and markets. How can this training requirement be reconciled be with the need to make it usable in the most efficient way on a global scale?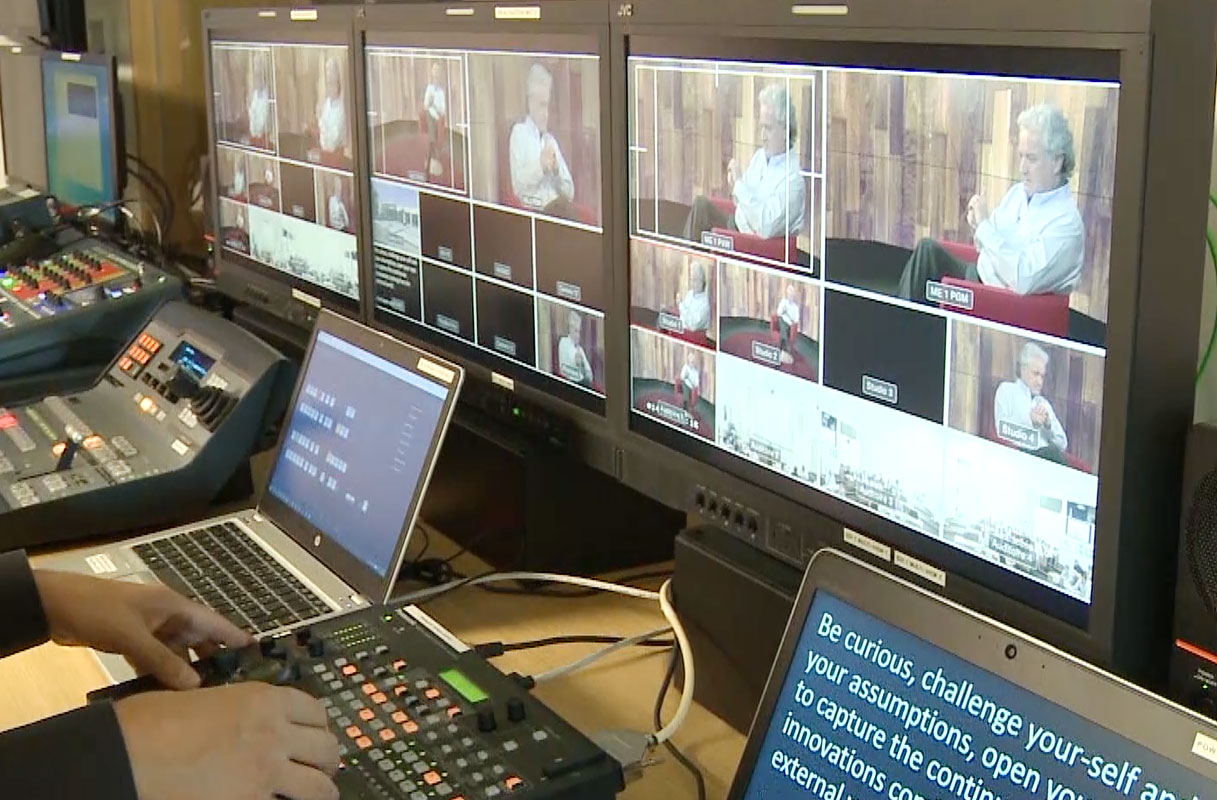 our approach
Nestlé and ATC worked in close partnership to optimise the company's proprietary communication channels, in order to identify the most suitable formats to deliver training, guaranteeing maximum accessibility in terms of ease of use, without limits of time, place or device used.
We also developed a special framework for e-learning concept development, inspired by the "scenario building" design tool.
We considered, on the one hand, the two main activities that trainees would most likely undertake, i.e. learning and assessment. These formed the "What?" axis of the matrix). On the other hand, we considered the training modes used to facilitate these two activities: i.e. studying and playing (the "How?" axis).
This allowed us to identify four possible learning contexts which would be suitable to explore different kinds of formats: from interactive videos to media-rich web pages, and from video documentaries to web series, each one of them catering to diverse training objectives. This resulted in three different projects.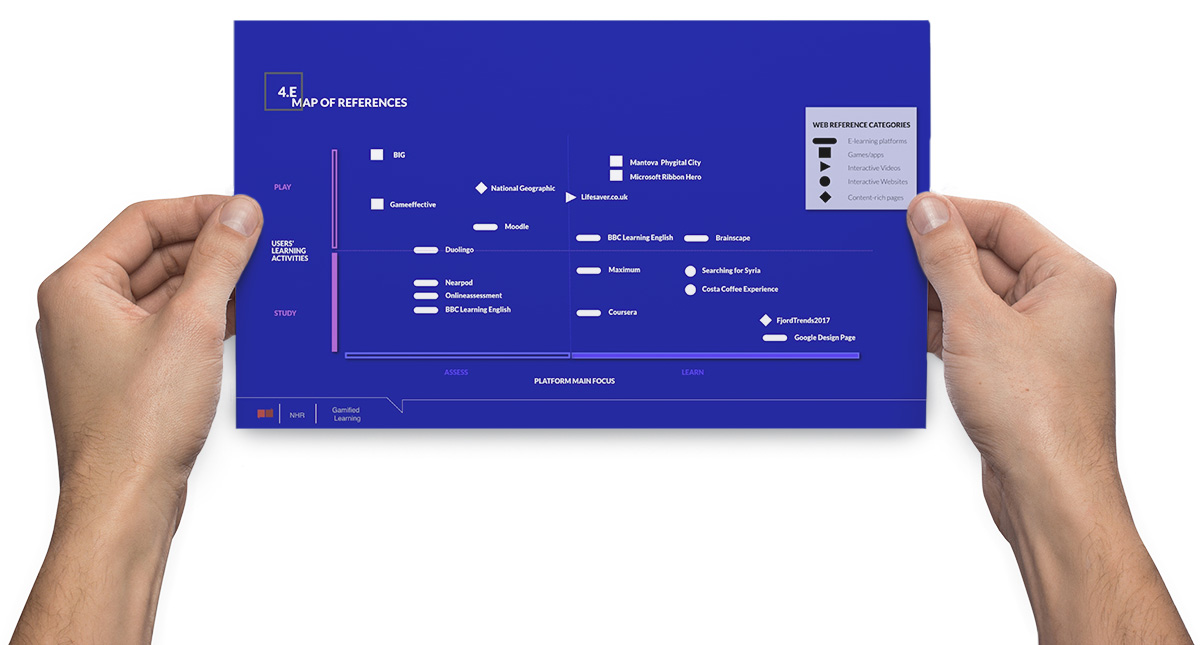 solution
Re-imagining the pre-boarding experience for new hires For Nestlé's HR team, it is essential to manage the whole process of adding a new employee to the team in the most effective way: informing new hires about everything they need to know about working for the company and making them feel welcomed and part of the Nestlé family. We designed various content assets that were uploaded to the company's dedicated web net and can be easily accessed by users on various devices. Using Articulate to mix video, images, text and interactive elements, we devised agile "web-documentary pages" to share important content - such as Nestlé's people policy, purposes and values - while at the same time engaging our audience, i.e. new employees.
Tips for employees to live healthily
We created an interactive video series, with built-in assessments, and a dedicated landing page featuring tips and information on how to establish a sustainable and healthy lifestyle, covering topics such as nutrition, sleep and dealing with stress.
All the episodes of the "Healthy Lives" learning programme were written by our content team, following intense co-design sessions with our client. Our art directors then managed the filming, editing and post-production of all the videos.

Using the powerful e-learning software Articulate, we integrated the key interactions and assessments into the video clips (making them SCORM- compliant in the process). New employees' individual scores and overall progress can be tracked using the platform.
"Leading the others": a special format for leadership training with regard to our project with Nestlé's senior managers, we considered a video format as the most suitable solution to deliver leadership training.
Leading the Others is structured with a familiar format in terms of visual identity, set design and on-screen animations. The talks, filmed in a studio to create a friendly, informal atmosphere where top managers could speak with authority, are accompanied by animated infographics relating to / supporting the topics covered.
The on-set presence of ATC throughout the shoot and our collaboration in writing the scripts guaranteed an effective experience of flexible co-creation. This helped to enhance the expertise of the senior managers, the know-how of the Nestlé HR team and the specific skills of the communication agency.