Nestlé Vera: relaunching bottled water lines
The project has made the packaging a touchpoint protagonist in the communication of brand messages
---
speciality
competitor insights
concept & content creation
packaging design
3D modeling
deliverable
label design
POP materials
challenge
Always committed to educating its target consumers about the value of hydration, Nestlé Vera turned to ATC for a massive branding operation, which included: the overall re-styling of the packaging of its water range, with the aim of communicating in an immediate and effective way the values of health and wellbeing promoted by the brand; and the launch of a completely new product, Acqua Vera Kids, a natural mineral water suitable for children.
In both cases, the main challenge is the declination of the brand's hydration messages on the strictly limiting support, from the physical point of view, of the packaging.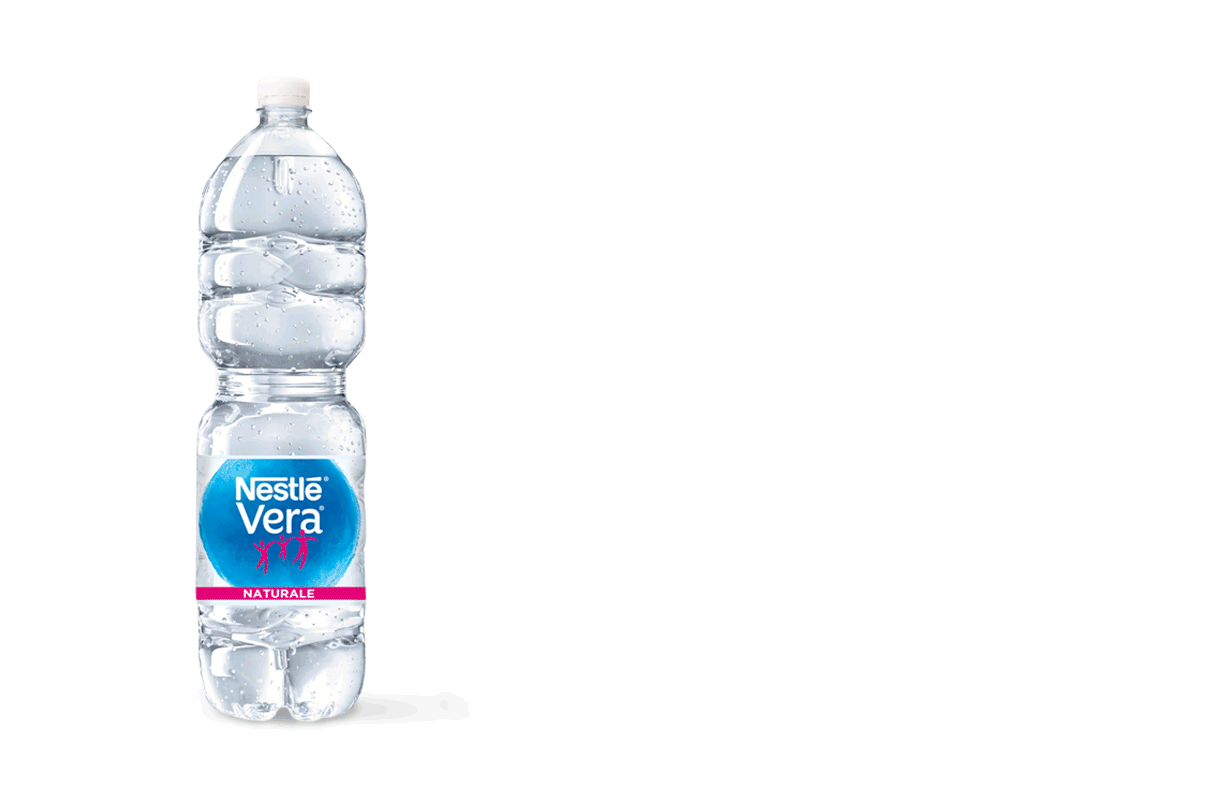 our approach
Even if confined within the boundaries of a label, brand messages conveyed at the point of sale have a direct impact on the customer. The label is a fundamental support within the purchase funnel.
The quality of the product represented a fundamental starting point to communicate a broader message. In particular, in the case of the Nestlé Vera Naturae line, the messages also embrace the themes of environmental and social sustainability.
solution
The re-design involved the packaging of three product lines: San Giorgio in Bosco, Santa Rosalia and Naturae.
For the latter in particular, the creative concept demanded highlighting the added value of the origin of the water, (a spring in central Italy), linking it once again to the concepts of sustainability and zero kilometres.
Working within the space limits imposed by the communication materials - bottle labels and TRB materials - the designers used carefully-calibrated icons and infographics, banking on the immediacy of a universally recognized visual language.
The label is a fundamental support within the purchase funnel.
"Wild about Water" with Vera Kids
An important part of the branding project involved the launch of Acqua Vera Kids, a natural water with a balance of minerals suitable for children.
Our design team worked to create a fresh, playful mood, perfectly integrated with the characters chosen by the company on all their communication materials, taking into account the particular target of users for this product.