Nescafé Dolce Gusto
Winning offices over with a custom solution
---
speciality
Communication strategy
Concept & content creation
Below the line
POS activation
3D modeling
deliverable
POP materials
Trade ADV
Trade Video
Sales presentation
Coffee corner layout
challenge
Nescafé Dolce Gusto: a leading name in the world of coffee in capsule form, best known for home consumption. Building on this strong reputation, the brand has decided to invest internationally in the small / medium office segment with Majesto: an espresso machine dedicated to the sector, starting with an exclusive design.
The big challenge for the brand is to enter a new market, communicating in the language of the trade segment but without renouncing the liveliness and immediacy that distinguish Nescafé Dolce Gusto in its B2C communication worldwide.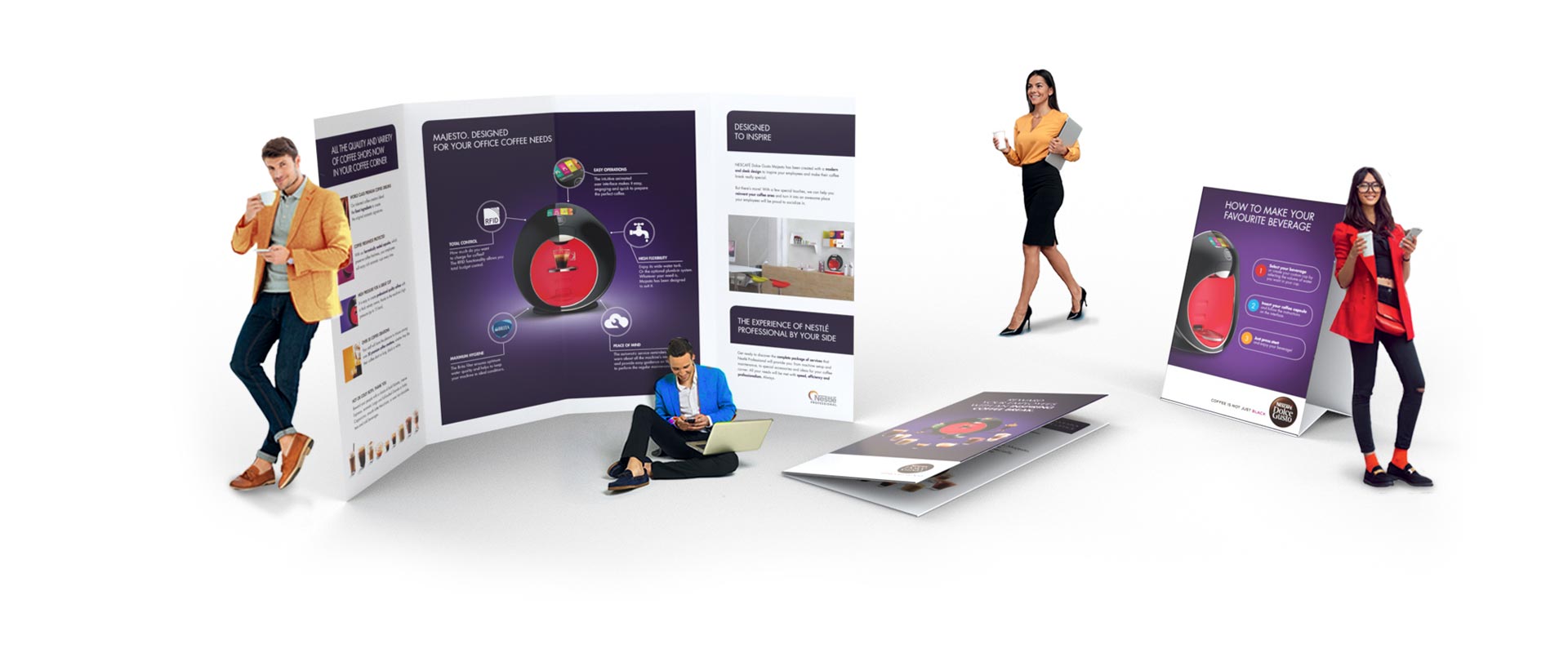 our approach
Starting with their combined expertise in the coffee sector, ATC and Nescafé Dolce Gusto worked side by side, sharing their know-how in terms of competitor knowledge, target consumers and the dynamics of B2B communication.
In particular, ATC has focused on the choice to mix informative and persuasive communication, necessarily effective and immediate, with a creative approach inspired by the young and unconventional image that the brand has built over time.
solution
To promote the success of the new machine, the materials developed for the international launch cover a wide range of needs. ATC has created various sales support media in a range of formats: from the trade folder to the slideshow and to the video. Each asset has been crafted with content and language calibrated exactly for the specific medium.
In addition, the agency collaborated with Nestlé on the design of multiple layouts of special coffee corners for offices, in order to illustrate the advantages that the new machine can bring, not only in terms of product quality, but also to enhance the office space generally.
ATC has created various sales support media in a range of format