Bimbi Crescono: the licensing of 44 Gatti for Peviani bananas.
ATC - All Things Communicate has created the pack and trade materials of the innovative child-sized bananas.
---
speciality
Concept & Content Creation
Branding - BTL
Packaging design
deliverable
Packaging
POS materials
Trade brochure
A bunch of seven bananas weighing a total of 750 grams, smaller than the "usual" bananas: this is the idea that Peviani has launched for the supermarket sector, aiming to offer children a natural snack, in a portion suitable for them, covering the whole week with one piece of fruit a day.
Such an innovative and "tailor-made" product cannot but benefit from a high-visibility launch. For this reason, ATC - All Things Communicate and Peviani have collaborated in the creation of packaging capable of winning the hearts (and before that the eyes) of children. This necessity led to the decision to rely on licensing, providing the new bananas with an exceptional team to endorse the product: the irresistible stars of the cartoon "44 Gatti".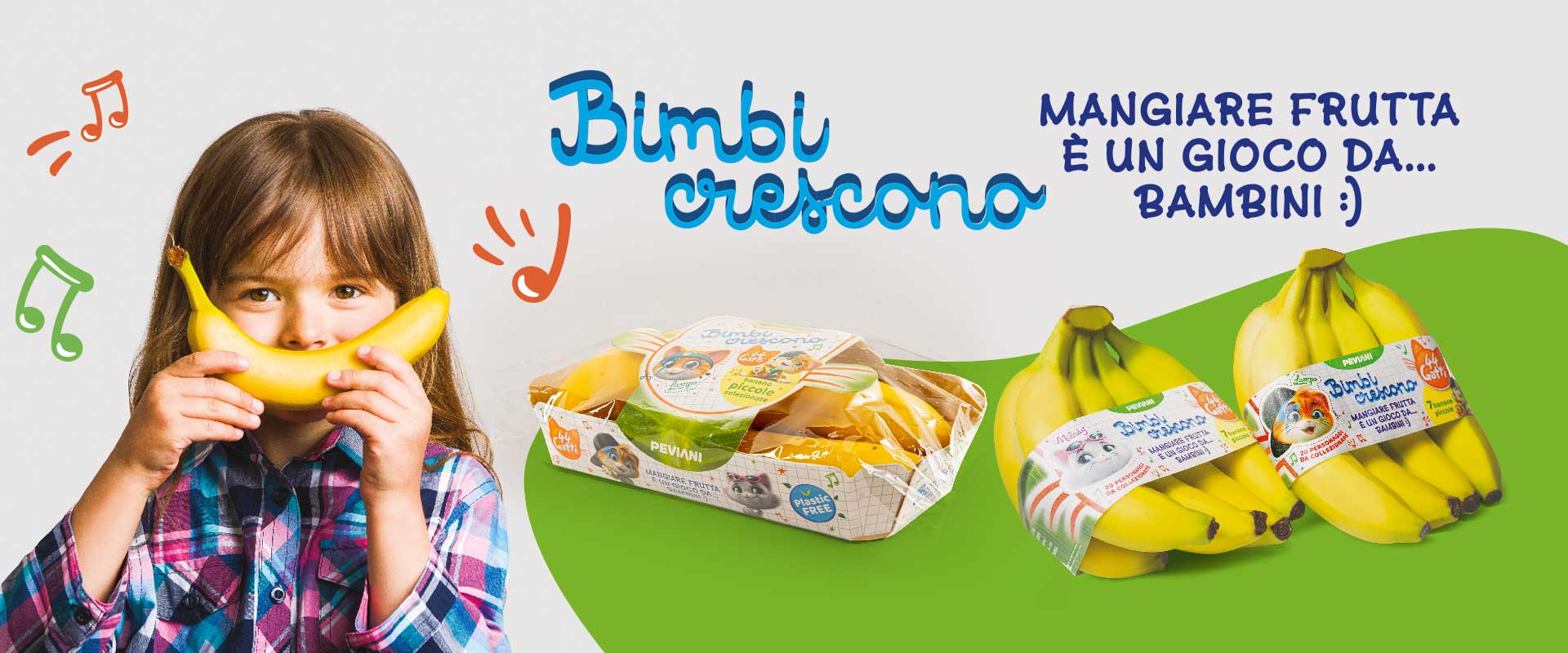 This is how the "Bimbi Crescono" ("Growing Children") initiative was born, applied to a pack in wrapper format that leaves great visibility for the product with its smaller size. The graphics chosen (naturally) highlight the fun characters, transformed into real "collectibles" to cut out and keep, stimulate curiosity and encourage repurchase. The background blends elements linked to the world of music, in line with the theme of the cartoon, with school, implicitly suggesting a moment of consumption connected to a short period of recreation.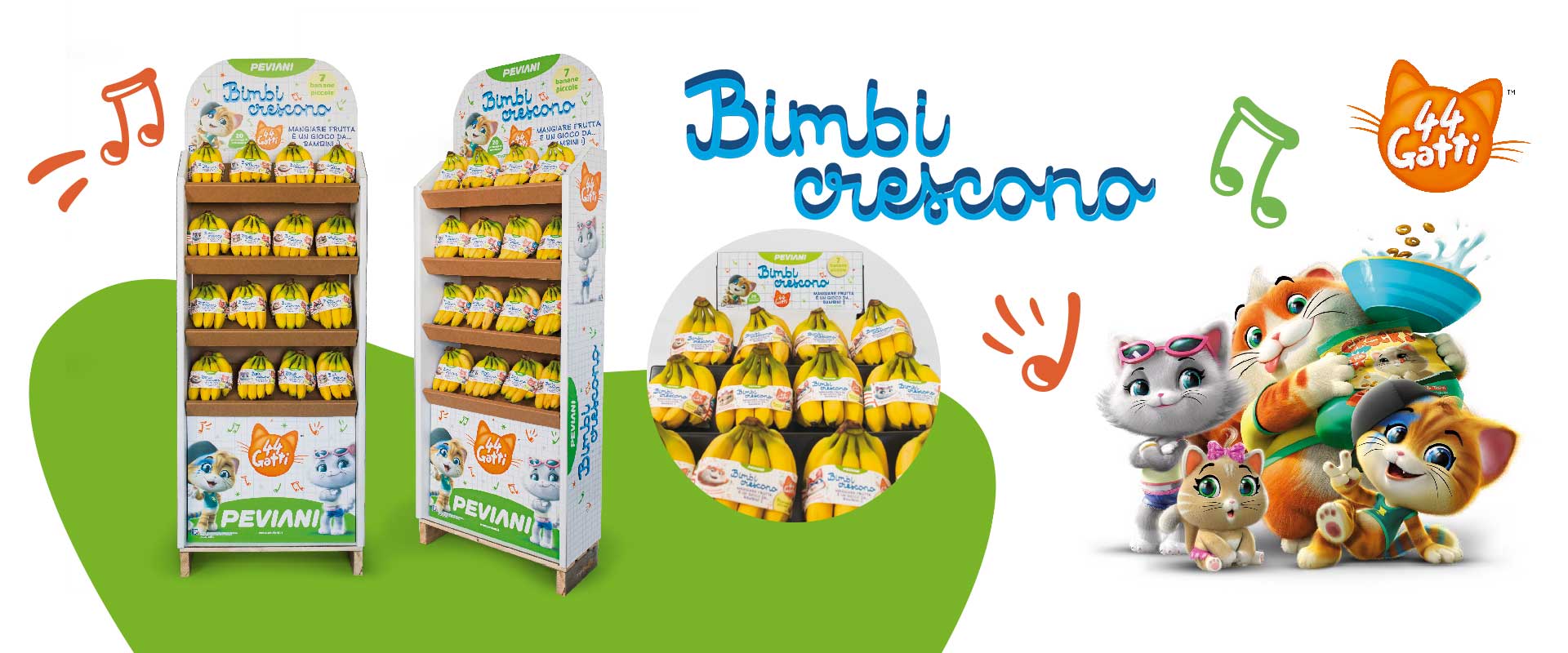 Beside the pack, ATC has also realized the supporting btl materials: a display, to maximize the in-store visibility of the new bananas, and a trade folder to highlight the arguments for choosing the new product