Many of the paper factories based in Tuscany are launching sustainability projects, using more recycled materials and investing in alternative methods of energy production, as well as in environmental projects.
Lucca's Paper District
Lucca has a centuries-old tradition of paper production that nowadays holds a significant economic power in Italy and Europe. The strategic position of the city and the availability of water in the area have caused the optimal conditions to create, in the VI-VII century, a flourishing paper district. Today this area is home to over 100 paper factories with a revenue close to 3,500 million euros, thanks to the production of about 900,000 tons of tissue paper per year and about 1,000,000 tons of corrugated fiberboard (respectively 80% and 40% of the national production and 17% and 5% of the European one).
Tuscany's paper factories in the era of sustainability
Many of these historic companies have been updating their policies to take a step towards a greener and more sustainable future. The paper industry is one of the most suitable fields for bioeconomy, a phenomenon based on using natural resources for industry, energy and food production: today more than ever, companies are trying to ensure that resources of this kind are renewable and that they don't harm the ecosystems they are taken from.
Moreover, sorting of waste paper and cardboard in Italy has grown by 75% in the last twenty years and the recycling rate exceeds 80%, which is higher than the goal set for 2025 by the European directive (75%). Every year, more than 5 million tons of paper are recycled in the country, making Italy the runner-up for use of recycled paper in Europe.
These achievements have been highlighted in late 2020 in the Enviromental Report of the Italian Paper Industry, in which Stefano Ciafani, Chair of Legambiente, emphasized "the leading position in recycling, for quality and quantity" of the Italian paper industry, which "has been able to become a trailblazer of circular economy".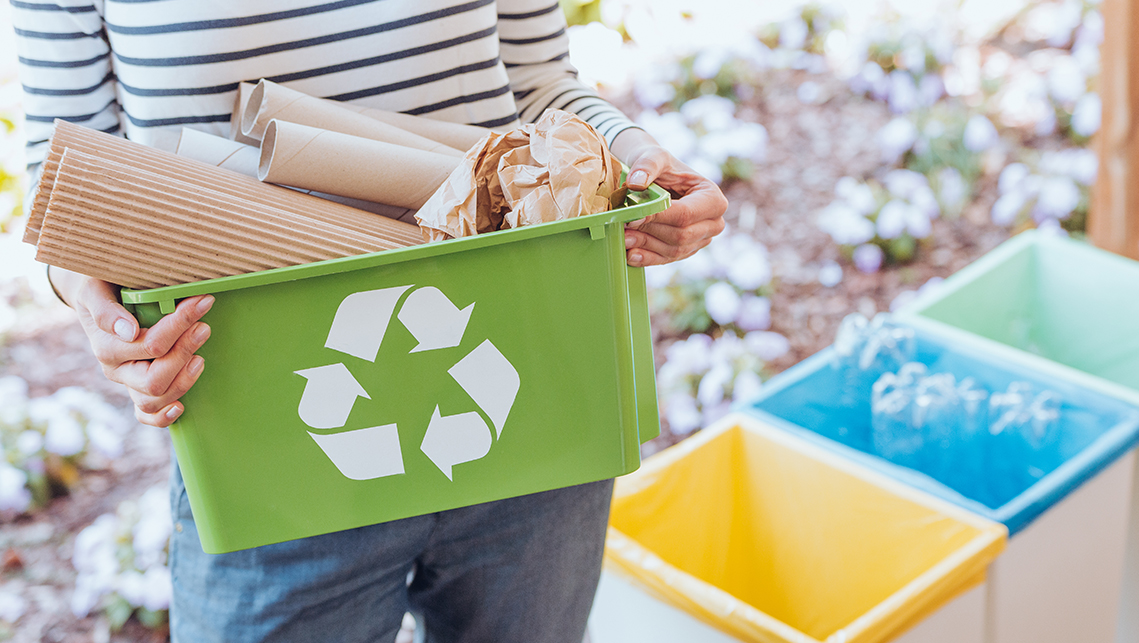 Recycle and circular economy in paper factories
The topic of circular economy is a key factor to grant better sustainability: with this goal, to follow end of waste regulations, industrial policies must consider improving energy efficiency and using sustainable energy sources, in addition to increasing recycling capability and waste sorting.
This is the direction taken for example by Cartiere Carrara, one of the most solid companies in the area, which has been running since 1873 and produces over 300,000 tons of paper per year. Cartiere Carrara's motto is "caring for what's next" and for them this means embracing sustainability by committing to circular economy and ecological transition and by launching several forestation projects. This company has reached important results like converting its production chain into more ecofriendly processes, some thanks especially to the self-production of energy.
Other big paper factories have chosen circular economy like Essity, a Swedish company with facilities in Tuscany, which turns waste from orange peels, corn and coffee into raw material to produce from, reducing the company's environmental impact. Essity also reuses the paper mill sludge generated in its Tuscan factory as construction material.
Multinational company Lucart has increased the use of recycled supplies too (49% of raw materials in 2020) and reduced the amount of waste and sludge, besides investing in new energy plants operating on fuels like hydrogen and biomethane.
Reforestation projects
Cartiere Carrara has also launched environmental projects related to the reforestation of large areas in the proximity of its factories. This kind of intervention allows the company to supply raw material in a more sustainable way and bring positive effects to the landscape at the same time. Massimo Carrara, president of the group, has stated: "Trees are not just a central element to our profession, but to the whole life cycle, for this reason we are proud to express our true commitment to reforestation and to the safeguard of this amazing resource".
One of the current projects is kilometroverde, an intervention of linear forestation along the southern section of the A11 between the exits of Lucca Est and Capannori, the biggest private reforestation project in Italy.
This project involves planting, in the area close to the existing woodland, trees and shrubs and even an oak-hornbeam forest, an autochthonous species which is currently very rare in Tuscany. This project, besides reducing significantly the environmental impact caused by paper production, will take act both as a natural separation barrier between land and motorway and as a green lung that can increase the total absorption of CO2 and mitigate the effects of global warming.
The same company has started another project focused on environmental issues: the creation of polycyclic plantations in the area of Badia Pozzeveri. These forest plantations include different plant species that are continuously replanted after cutting, in order to avoid total deforestation and ensure forest coverage of at least 30-40% of the trees after each cutting cycle. In this way, the production chain is supplied sustainably and with positive consequences on the ecosystem.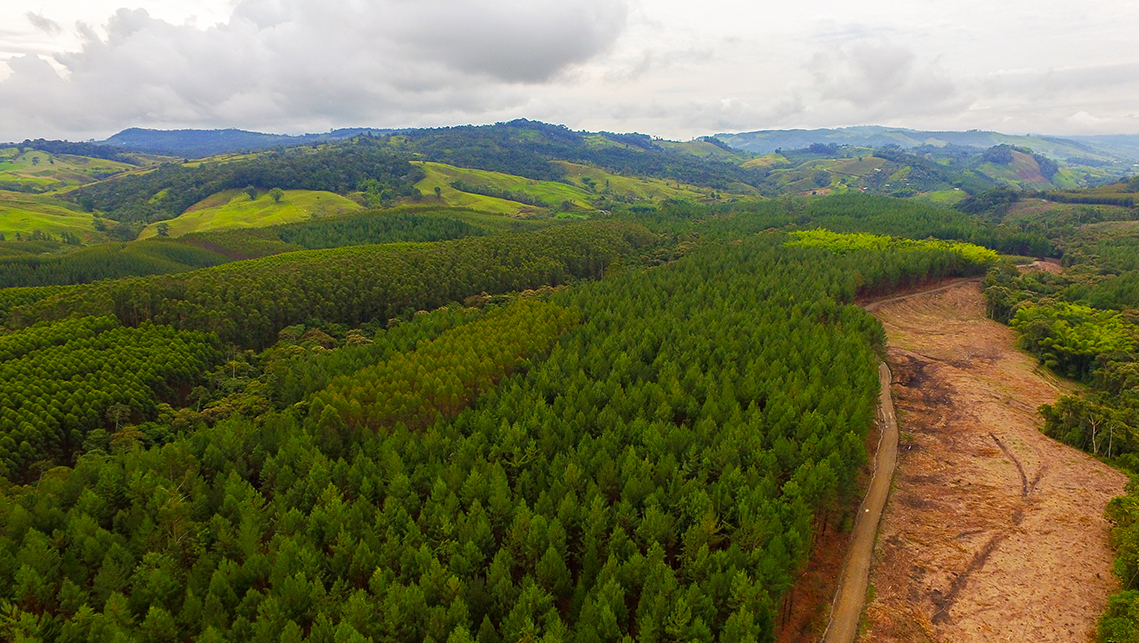 This industry is therefore proving its actual commitment to compensate for wood, energy and for the other materials used in paper production and to reduce its ecological footprint on the land.