A new international partnership for ATC - All Things Communicate hails from the United Kingdom. We have directly been put in charge of redesigning the brand system of Transalis, a company globally renowned for cloud-based Electronic Data Interchange.
Namely, the new logo has been created with two key features in mind: to be not only a visual synthesis both ownable and distinctive; but also a design which perfectly fits into digital applications, such as social media's profile picture.
The visual identity designed by ATC stems from a minimalistic styling of the concept of data transmission, which is crucial for EDI technology, through the encounter of two arrowheads in opposite directions. The two signs have been represented with different features, smooth vs sharp, in two different shades of blue, to symbolise Transalis' ability to simply, efficiently and safely put in touch different platforms and softwares.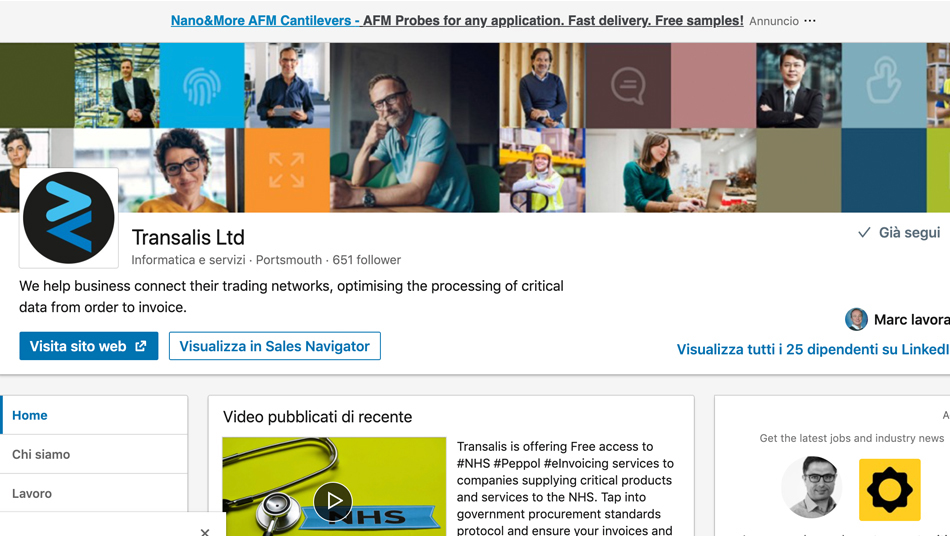 The redesign has also had an important impact on the styling of the company name, as the two A's in "Transalis" have been replaced with the very same arrowheads, for an even more recognisable fusion between the company and their brand image.