Taking a sip out of Christmas
Starbucks' holiday season cups have by now become a yearly tradition. This time, they follow the theme of gift wrapping, with designs that remind of ribbons and holiday wrapping paper. The new cups, available since early November, can be found in 4 different designs. This season the groundbreaking element, following the same concept of "gifting", is the gift tag printed on each cup where names or customized notes can be written.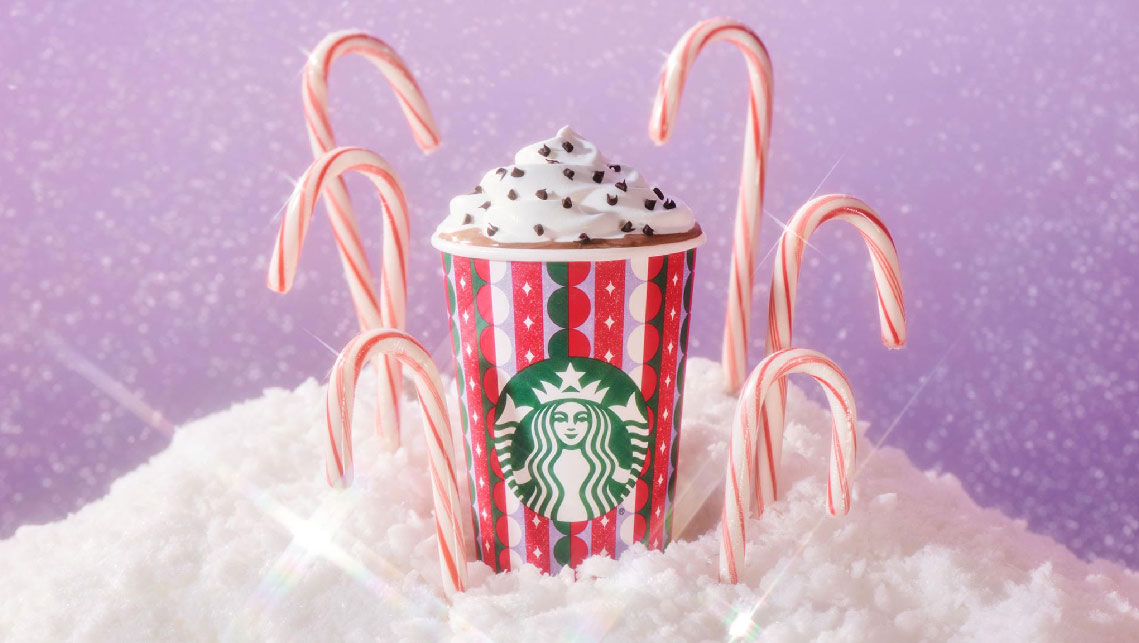 Canadian fast food chain Tim Hortons couldn't fall short. Its new cups celebrate the joy and warmth associated with the holidays by introducing Christmas symbols and adjusting them to the brand's typical simple iconography.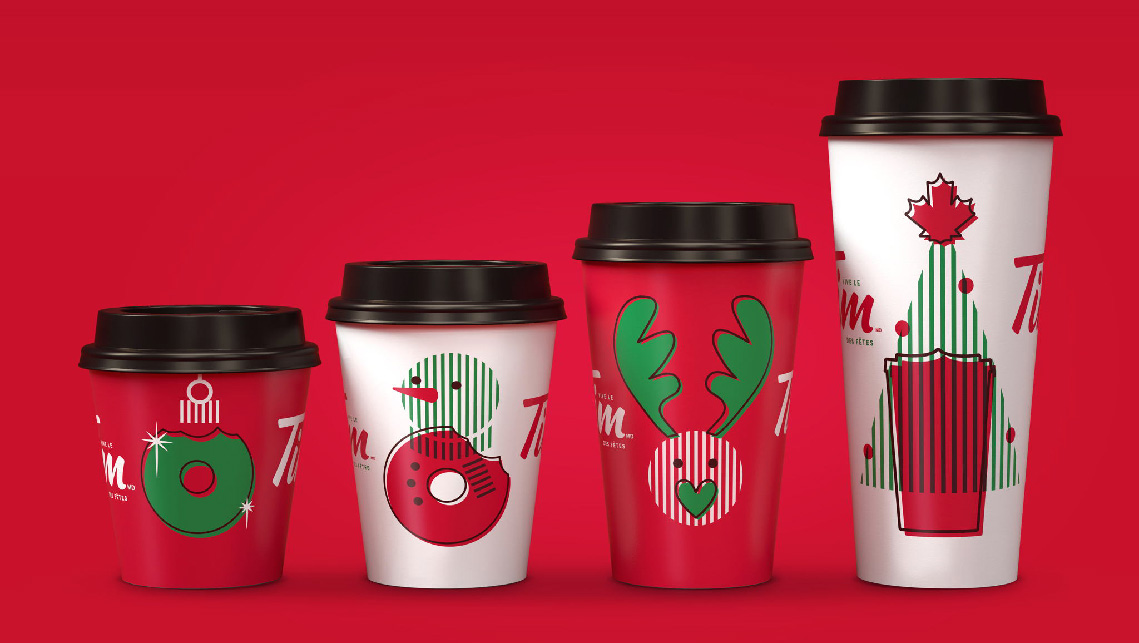 Rachel Meihm, Manager, Marketing Communications, Tim Hortons Canada, explained that "we always aim to inspire smiles and we are excited to have such whimsical designs that our guests can take with them as they enjoy the holiday season".
Another beverage brand jumping on the Christmas spirit bandwagon is Mountain Dew, in its own style. The famous drink has now a more wintery version, gingerbread cookie flavored. Its packaging follows the brand's style and tone of voice: ready-for-battle gingerbread men can be found on both MTN DEW Gingerbread Snap'd box and bottle label.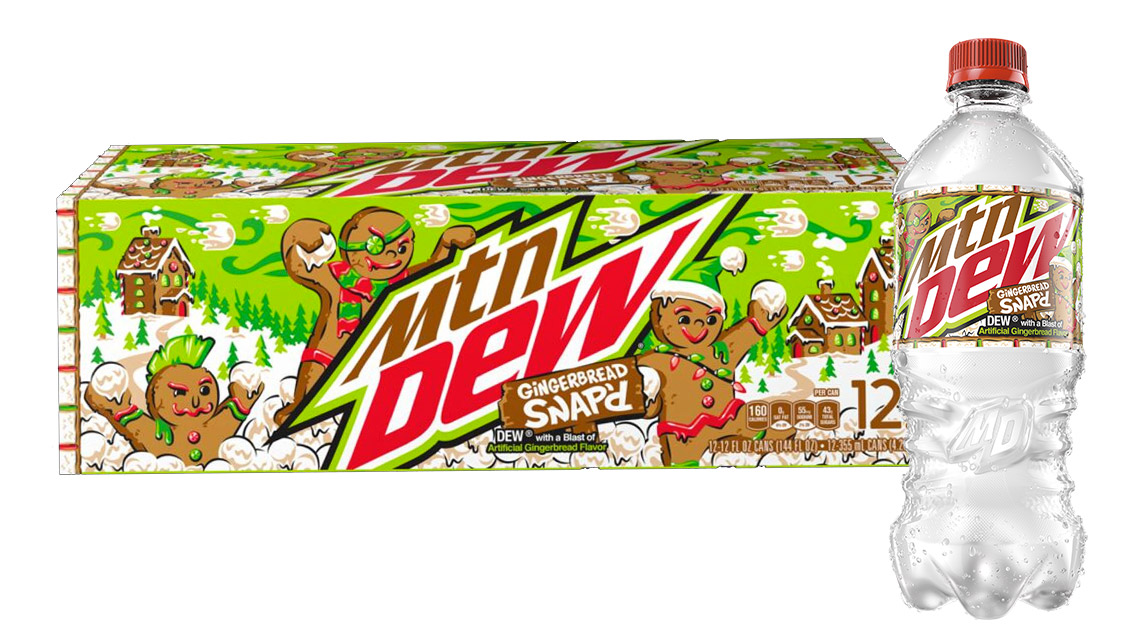 Not your typical Christmas menu
Moving to the food area, KFC's signature bucket got a Christmas makeover, doubled up with two different seasonal versions. The first one, called the Finger-Lickin' Chicken Mitten Bucket Hugger, "wears" a typical knitted sweater and comes with a pair of mittens in a similar fashion to keep your hands warm while transporting fried chicken. The second version, the Winter Chickenland, is a special design on the bucket portraying a winter wonderland filled with brand colors and characters.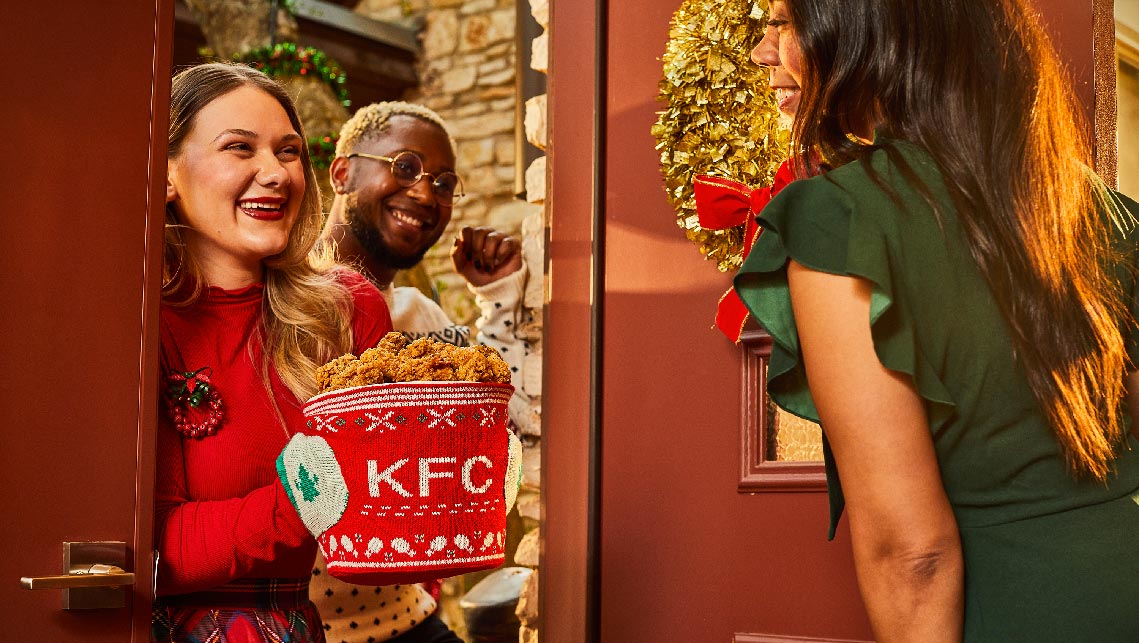 Chocolate company Hershey's has unveiled a new packaging in collaboration with Dr. Seuss: the limited edition of the famous Hershey's kisses employs the Grinch as its testimonial, by depicting the green character on its boxes and wraps.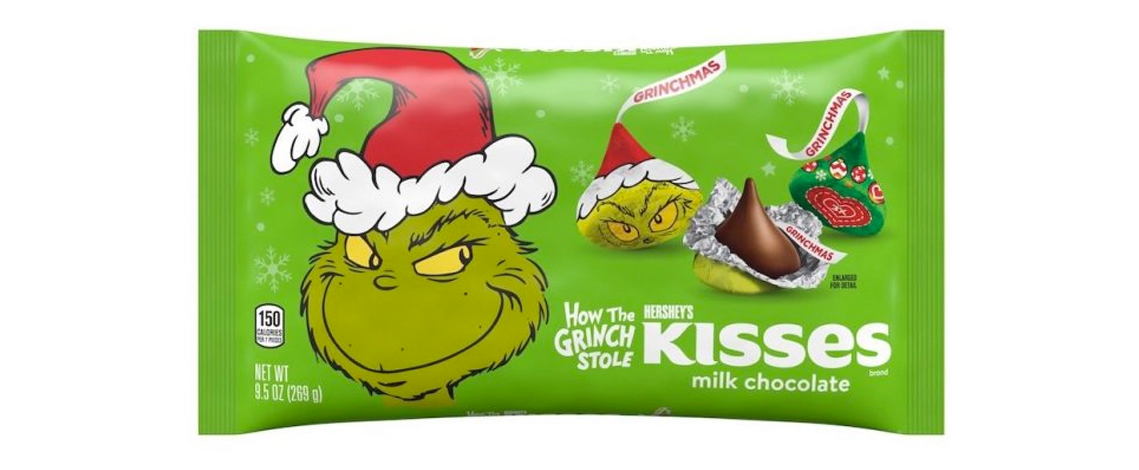 Skincare and Christmastime sustainability
There are some interesting ideas in the beauty area too, both because of creativity and the attention on sustainability.
The first one belongs to the British brand Liz Earle Beauty Co., that, for this holiday season, has launched a gift box with a brand new packaging. This fresh version shows warmer colors and highlights, while maintaining the brand's distinctive association with natural and botanical elements; the attention placed on sustainability is evident in the materials used, with FSC and World Land Trust certified paper and the replacement of plastic with reusable cardboard and metal.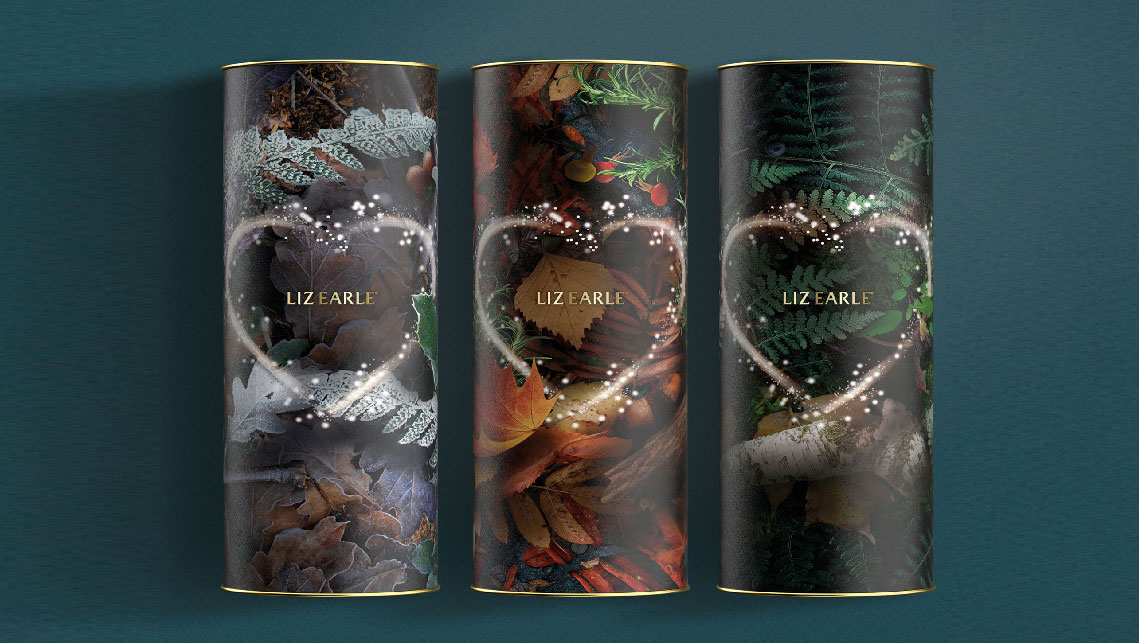 Lush, which has made sustainability one of its main brand values, this year offers the Fairy Christmas gift set with a 100% recycled and reusable packaging and a ribbon made from recycled drink bottles. Regarding its design, this edition stands out from the usual Christmas imagery by sporting bright colors and pink hues, in line with the brand's fresh style.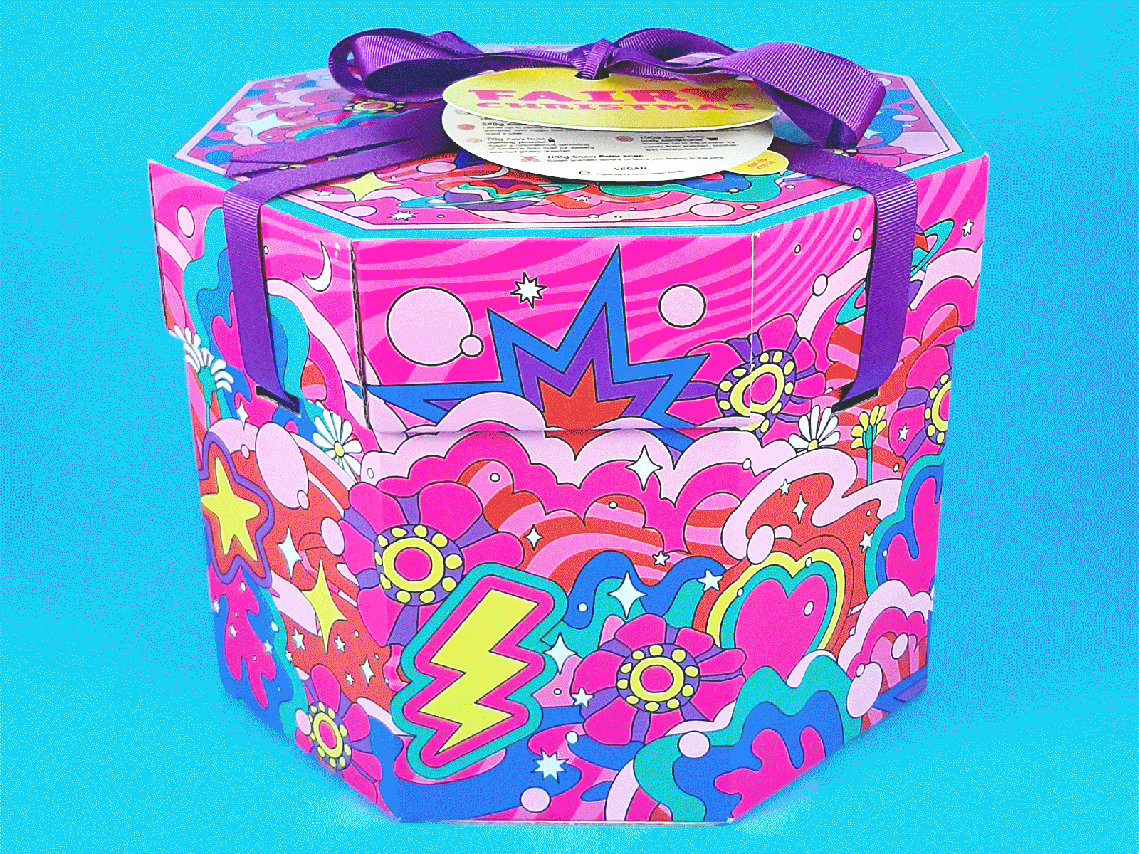 Lastly, Heackles, another skincare brand, has created a very peculiar line: the Grown To Order gift sets are made out of living matter. When the order is placed, the company grows a mushroom packaging, each of which is characterized by a specific kind of microbiota. Even the wrapping paper comes from natural resources, in this case seaweed, making this box fully compostable and zero-waste.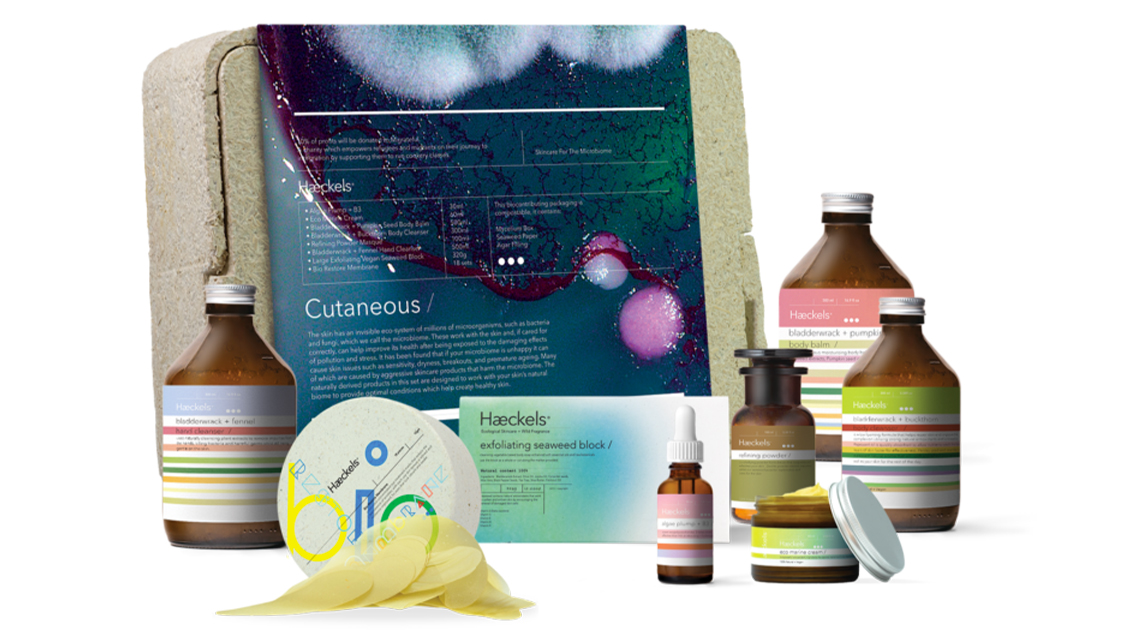 These kinds of products show how this year companies are trying to spread the Christmas spirit without forgetting about originality or straying too far from their brand image.
Image credits: thedieline and bxpmagazine