If the plastic-free battle-cry was already chanted way before 2020, with the global pandemic the debate around packaging pollution has ballooned, with experimentations and radical innovations from brands of all shapes and sizes -think about Nestlé's Plastic Waste Collection Program, or Sephora's Return to Recycle, just to name a few.
The climate change is affecting consumer sentiment
Concerns about the impact of climate change on the biosphere have risen shoppers' consciousness towards the theme of packaging sustainability, particularly in the wake of the increased demand of home delivery triggered by the pandemic.
Plastic pollution has become the fourth consumers' concern globally, immediately after some all-time fears connected to individual health and financial security.,
According to Mintel, around 80% of consumers are willing to boycott brands who do not take a responsible and ethical stance with regards of the wrapping of their products, the materials used, the process and logistics involved.
No wonder that, globally, on-pack claims that tout association to ethical or environmentally friendly packaging have become prevalent, to the point of being irrelevant, or at least overlooked.
With the concept of "sustainability" now embedded into collective conscience, the latest buzz is all around "responsibility", an idea which strikes deep chords within brands' identity and value systems.
Packaging plays a big role in putting forward organisations' ethical choices and position. Today it works like a real business card.
The green leaf badge might be overused and overlooked, but even if it's not a compelling differentiating point, it remains a standard and a requirement brands must meet to secure customers' loyalty.
Like in any other market, also the sustainability arena is rife with competition among big and small players. The fight unfolds through incremental and more radical innovations, the latter with the potential to set new trajectories as for materials, processes and logistics.
Levissima: the first 100% recycled plastic bottle in Italy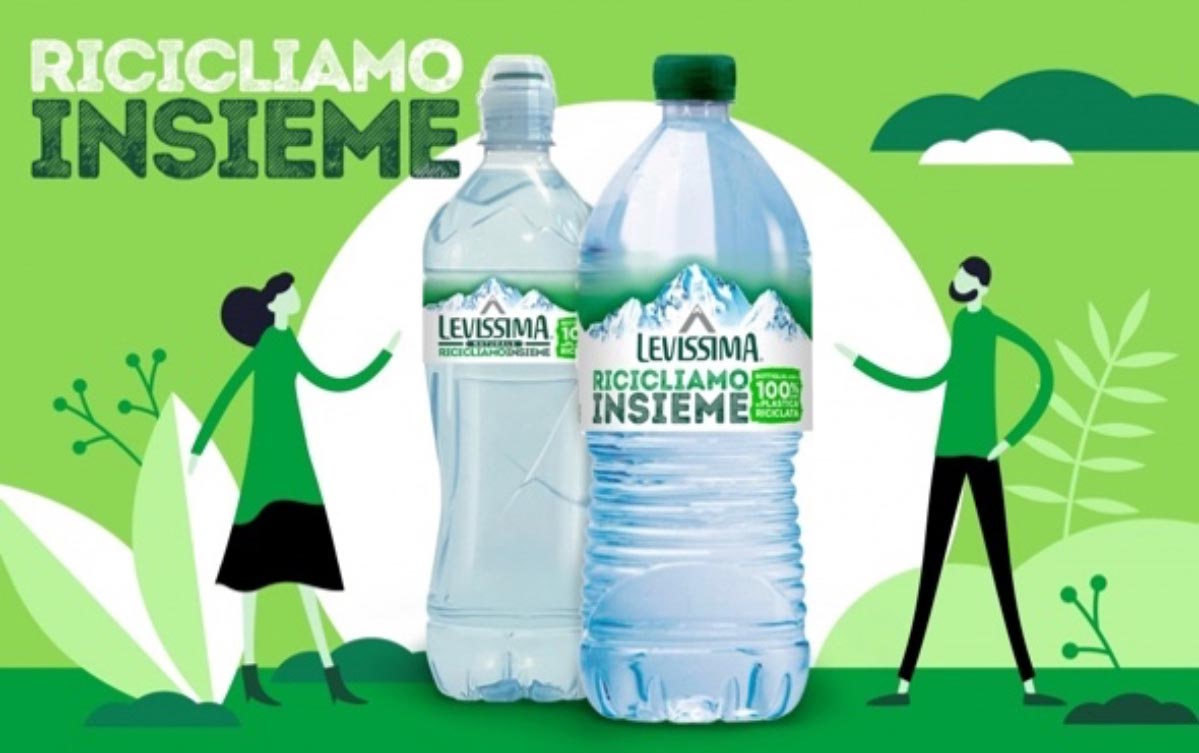 Ricicliamo Insieme (Let's Recycle Together) is the name of the creative project that we had the honour to curate for Levissima, the popular brand of bottled waters which is part of Gruppo Sanpellegrino.
The project marked the launch of the first Italian bottle entirely made of 100% R-PET.
In the design, "green" features take center stage, highlighted by graphic treatment which is reminiscent of hand-made arts and crafts, which suggests the concepts of naturalness on the one hand, and also of "everyday simplicity" on the other. A chance to visually reinforce the easiness of recycling, proactively involving consumers in a collective action to protect the environment.
Carrefour: ever greener salads
The French group partnered with Les Crudettes to develop a new breed of sustainable packaging.
Carrefour's new wrappers, which can be found in store starting from spring 2021, are specifically designed for fresh produce. Made entirely of water emulsion and cellulose, they are 100% recyclable and particularly suited to preserve the taste and freshness of salads and vegetables.
Lush, Morrison, Albert Heijn: traditional and clean materials.
Cotton, jute, cork…Retailers everywhere are ditching plastic and embracing new shopping rituals, utilising humble and definitely cleaner materials for grocery bags and wrapping.
These initiatives can have a massive storytelling value, as with Lush's carbon neutral cork pots, which emphasise the Brand's voice.
Oatly: challenging the distracted consumer
Shoppers might well be inattentive, but this doesn't put Oatly off. A Swedish brand selling plant-based drinks, Oatly is using here the side of the pack to display a long, sustainability-inspired manifesto, with an interesting interactive component: an impromptu membership card, which users can cut out directly from the cardboard.
The lengthy text is aimed at triggering shoppers' curiosity and their willingness to make informed choices as for the products they buy every day.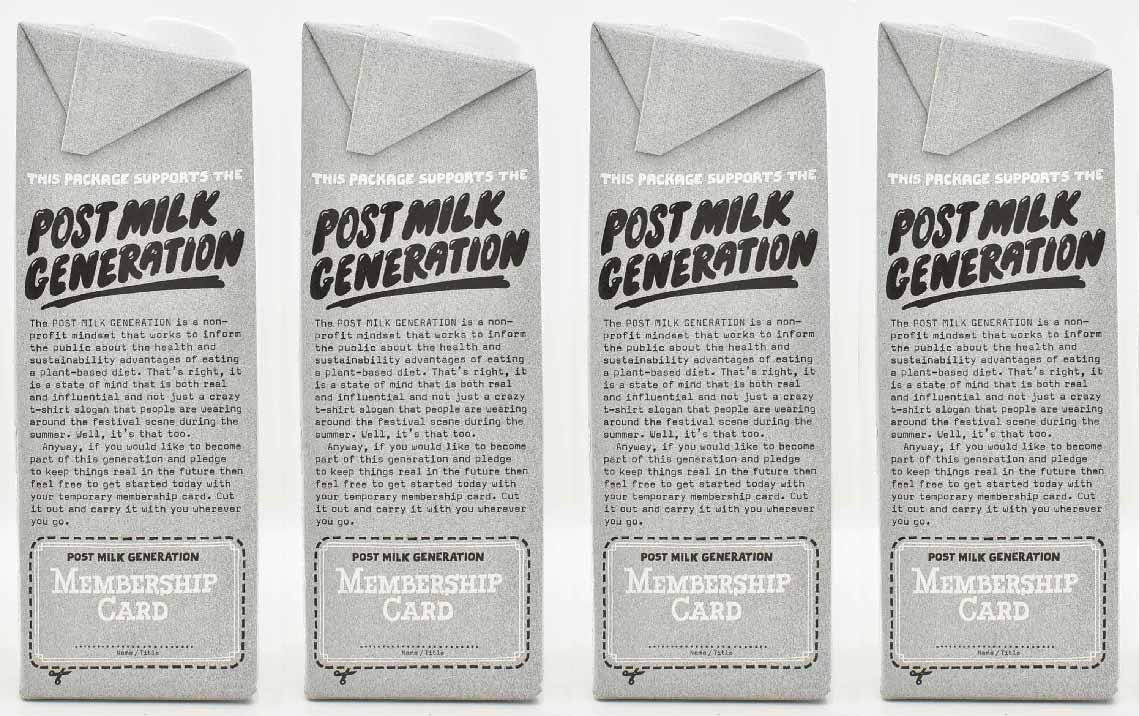 Img credits Mintel
Friends of glass: if packaging could speak…
From Oatly's educational packaging, to Friends of Glass's light-hearted activation campaign, which literally left consumers in stitches and went viral on social media.
The pan-european campaign, "The thousand lives of glass", featured actors and public figures across multiple nations and staged pranks to unaware consumers, at the point of sale.
The "humanised" bottles bring the theme of recycling into sharp focus, making it closer, more comprehensible and above all, conversational.
Loved this article? To know more about sustainable packaging solutions, just drop us an email. We'd love to chat.