Many of the most interesting start-ups born globally in the latest years are focused on offering services and products specifically for pets. Let's take a glance into the categories that are gaining more ground and into the most significant novelties they have sparked.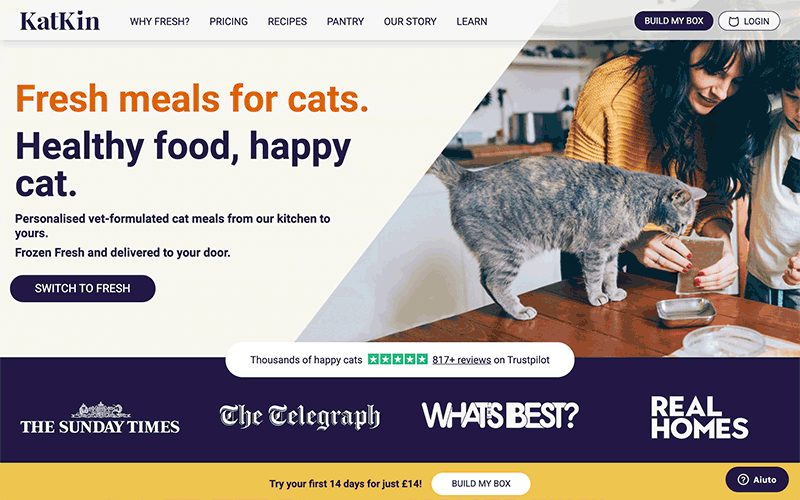 CUSTOMIZATION
The ability to deliver a customized diet to your home through a subscription system is surely one of the key factors that mark the success of a service, especially in an industry in which the emotional investment and the focus on wellbeing are taken into such high consideration.
In this perspective, among the most interesting companies we can find Butternut Box, Pure Pet Food and KatKin in the U.K. and Ollie and PetPlate in the U.S., which deliver customized food boxes to your door, based on a profiling system that tracks factors like breed, gender, weight, fitness level, allergies and so on. In addition to this tailor-made approach, there is obviously a great attention to the healthiness of products as well, in order to put the wellbeing of our furry friends at the top of the priorities. This mix between customization and healthiness is also the aim of companies like Sweden-based Buddy Pet Foods, which works alongside nutritionists to craft custom-made diets for their customers, and, in Portugal, Barkyn, which offers nutrition with a veterinary supervision. The most popular start-up of this group is definitely the British Tails.com, bought by Nestlé in 2018, which assures a high degree of customization, has nutritionists and veterinarians on its staff and succeeds in delivering over 8 million meals monthly.
HEALTHY AND FRESH FOOD
Alongside (and sometimes overlapping) the trend of customization, many of the newest companies focus on the naturalness and high quality of their food. Some of them, like the American FreshPet and I and love and you, aren't based on a home delivery system but rather rely on a more traditional distribution model, while Jinx (USA) and Cat Person (USA) both have their own e-commerce shop. Others, like NomNomNow (USA), besides emphasizing the comfort of customization and home delivery, make the healthiness of their products their main differentiator, incorporating parameters to estimate firsthand the beneficial effect of their food on pets' health. Otherwise, start-ups like The Farmer's Dog (USA) or Bella and Duke (UK) offer "homemade recipes". For "wilder" options, Petzyo, in Australia, includes a "Raw Royalty" line based on the B.A.R.F. diet. In Malaysia, PledgeCare provides an offer centered on human grade dog food, fresh meat and oven-baked dishes.
PLANT-BASED
As for human nutrition, even petfood offers a growing range of plant-based options – vegetarian or vegan. In this field, some of the most active start-ups are the California-based Wild Earth, which exclusively provides plant-based food, and PhytoSmart, from Maine, which offers a diet plan based on Omega-3 fatty acids from ocean algae.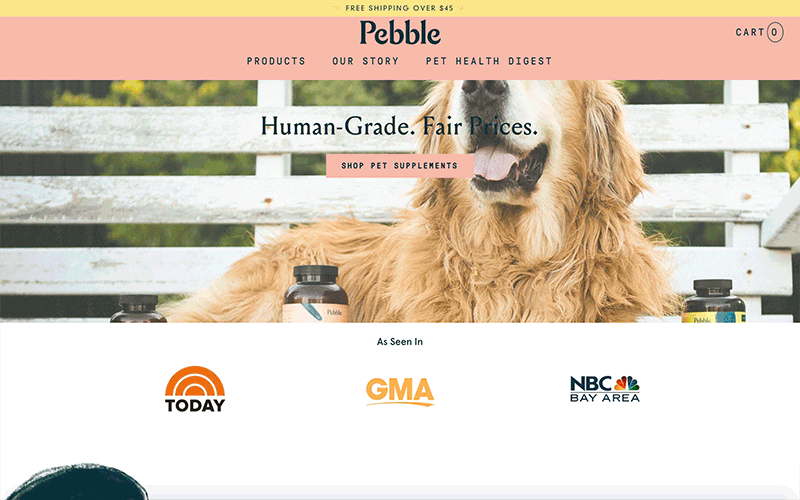 A SUSTAINABLE CORE
The choice of a plant-based diet doesn't depend just on a purely alimentary preference. This is proved by the positioning of the American start-up Petaluma, which has its own selection of vegetarian recipes not only because of nutritional reasons, but first and foremost because of the top priority assigned to sustainability.
A keen eye on carbon footprint is the main differentiator of Finland-based company Alvarpet, which currently operates in the Finnish and German markets.
Moving from sustainability to inclusivity and a "no one left behind" policy, Pebble Naturals, in the U.S., takes the cake: its mission is to donate, for every product sold, a pack of food to senior dog shelters.
INSECT PROTEINS
When talking about food trends, we can't avoid insect-based protein sources. This kind of dietary option is gaining popularity even in the petfood area, with start-ups like HiProMine (Poland), Reglo (France) and Entoma Petfood (Denmark).
HEALTH & CARE
The area connected to pet health is a new ground for innovation too. Among food product companies, Dandy, in the U.S., is specialized in the production of treats specifically designed by vets to support the wellbeing of pets; similarly, Front of the Pack, in Britain, offers dietary supplements aimed at improving dog health. The English start-up PetMedix is instead focused on the research on monoclonal antibodies, while FirstVet, from Sweden, has created a veterinary support system online. Technology is the centerfold of Dinbeat's (Spain) offer, which produces wearable devices to monitor your pet's health, and of Toletta Cats (Japan), which has invented a special litterbox that allows regular health checks based on the cat's weight and urine.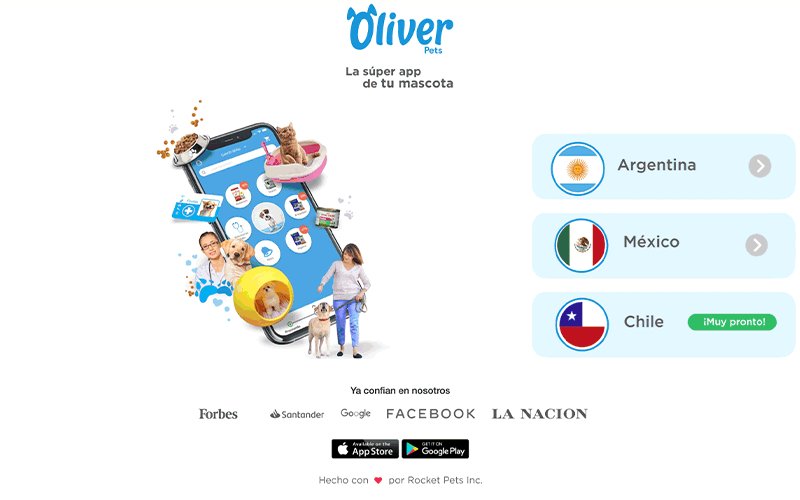 MARKETPLACE AND MORE
The road paved by the German company Zooplus, that can no longer be considered a start-up but rather a well-established top player, has surely inspired smaller businesses that operate on a local scale but are just as interesting: presenting themselves as e-commerce services, they are becoming more and more popular, like Mascoteros in Spain and Oliver Pets in South America.
Speaking of local companies, we must mention The Bark Shoppe, a pet grooming venue in New York that has been featured on Business Insider and HuffPost.
PET FRIENDLY HOLIDAYS
Finally, we must shine a light on the initiative by Greek start-up Woof Together that is trying to make the hospitality industry a more pet-friendly environment, through specialized assessments and consultancy for hotels.