The Pandemic's outbreak shifted the public attention towards health security worldwide, highlighting – especially in its early phase – a deep tension between local healthcare, the regional health system and governmental guidelines.
Of course, as front-liners of local healthcare, pharmacies could not remain unaffected and the challenges they face are more complex than it seems, with Covid-19 bringing up and enhancing the relevance of ongoing issues.
To help simplify the matter, and examine it in a perspective of communication, our primary interest, we can define three major fields in which pharmacies' role and features will be most affected by this momentous shift: provided services; retail's dynamics and digitalization.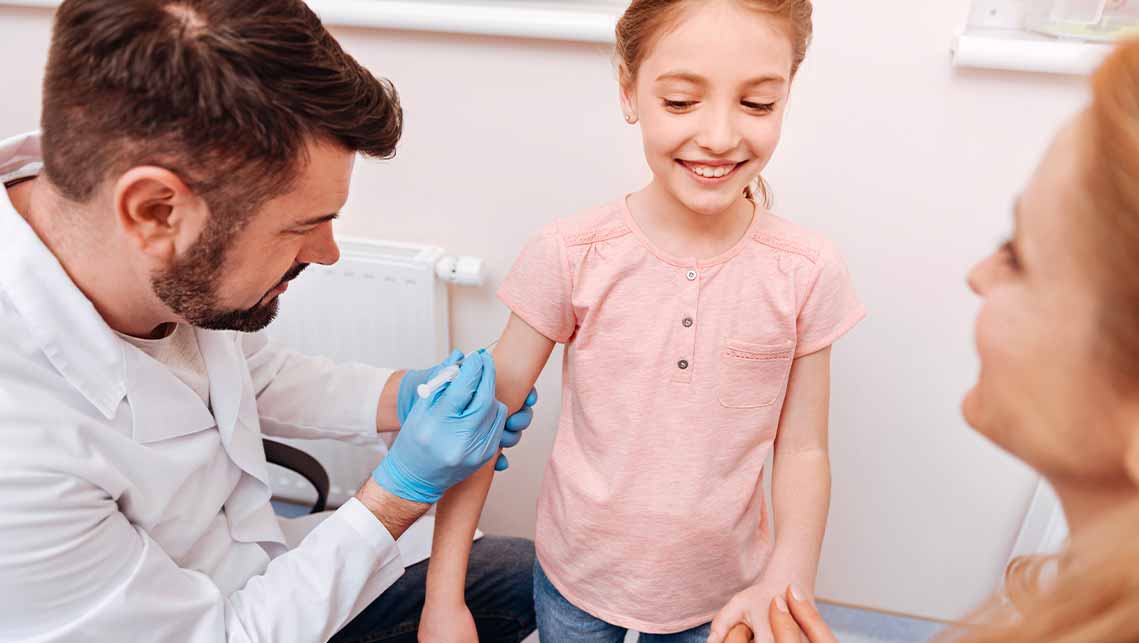 Services? Yes, but better.
The so-called "Farmacia dei Servizi" model was first made into law over a decade ago. However, in the case of Covid-19, the process of making pharmacies full-fledged vaccine hubs should take place only from august (it is still best to use the conditional-tense). Not just potentially, but as a concrete service for citizens to take advantage of, and a relevant one too in light of a possibly-needed third dose.
Analyzing data from before the pandemic, back to when movement restrictions were not in place, the ability to activate the services' full potential represents a weak spot shared by all pharmacies. According to data from the Annual Report on Pharmacy of 2019, 73% of Italian citizens admit to be aware of the pharmacies' available services other than the sale of medicines. But when it comes to take advantage of such services, numbers drop consistently: the most demanded services are weight and blood pressure measurement (25%), down to a scarce 7% for e-Consultation. The most impressive number is the 57% of people who admit to take advantage of the recollecting service for used-medicines. We're therefore looking at a high awareness that drops once it reaches consideration, especially for those "healthier" services that should best represent pharmacies' role in the National Health System. This data comes with no surprise (the one about used-medicines in particular) if compared to that referring to the public image of pharmacists and pharmacies. 65% of surveyed people see the white-clothed specialist as a fundamental reference figure for their health (as opposed to the 35% who simply sees a trader), while the perception of the physical pharmacy appears more fragmented: 51% considers it an essential garrison of the NHS, while a remarkable 49% only sees it as a specialized shop.
These numbers suggest the dire need for a massive, coordinated and long-term work of communication to re-shape people's awareness and behavior, aiming to a more effective exploitation of pharmacies and all they have to offer to support health and prevention.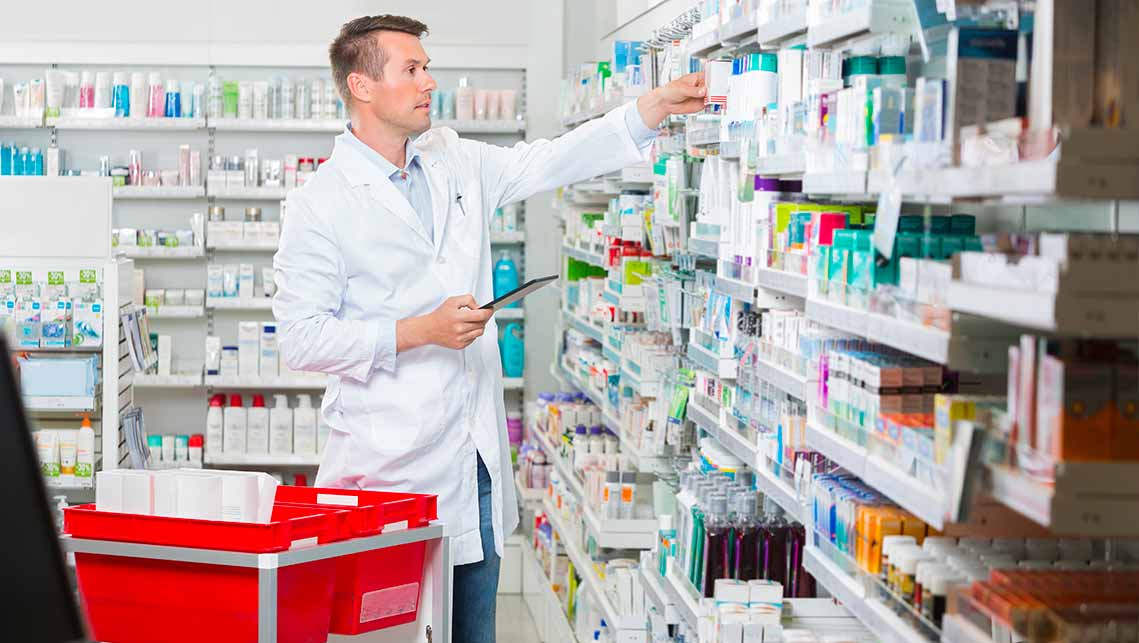 Pharmacies as retails spaces: some developing areas.
Both a blessing and a curse for pharmacies, their hybrid nature between "garrison of health" and "specialized shop" puts them under the same pressure as the traditional retail field, with the additional struggle to maintain a spotless "health" credibility, with its selfless yet attentive approach to customers' health.
In terms of commercial offering, pharmacies' expansion to the sale of beauty products is something we're now accustomed to. Such issue once again concerns the effective exploitation of this "shop into the shop". Compared to pharmaceuticals, beauty products strongly benefit from the "experience" factor, along with a warmer and less showcasing approach to sales. How to resolve the contradiction between the beauty industry, with its strong communication skills that seldom follow pharma's signature sobriety, and the need to not "de-specialize" pharmacies' healthy public image?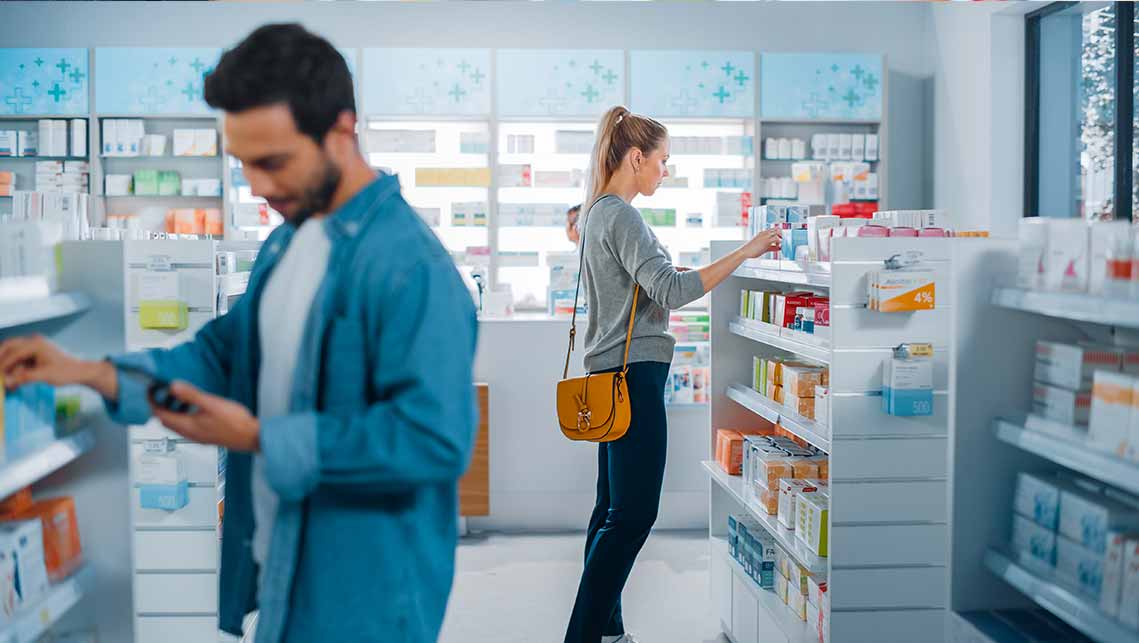 A first successful device could be the strength and positioning of available brands. When brands "speak for themselves" and align to the pharmacies' scientific overtone, the problem is halfway solved. However, this way, pharmacists give clients full control over the customer journey, including awareness. Where possible, defining an area of the shop to be supervised by a staff member could represent a winning asset, also to provide the beauty sector with the consulting ability that customers look for in their trusted pharmacist. On the downside, this expense of money and space for a sector that doesn't represent the core interest of the industry is not an investment all pharmacies are willing to make.
Such hybrid health/reatil identity is not challenging pharmacists only, but pharmaceutical companies too. The visibility of most common products, for which the expanse in communication (from tv to the web) is no small thing, greatly suffers from the diversity of pharmacies' layout. From the product placement differing among the shops to the struggle in tracing a realistic path to purchase, since the track from entrance to counter offers endless options, drawing attention to the shelves (starting with the pack's "first moment of truth") becomes a mammoth task, especially if compared to, say, great distribution. Not to mention the still uncertain consequences of Covid-19 on the future of shared closed places.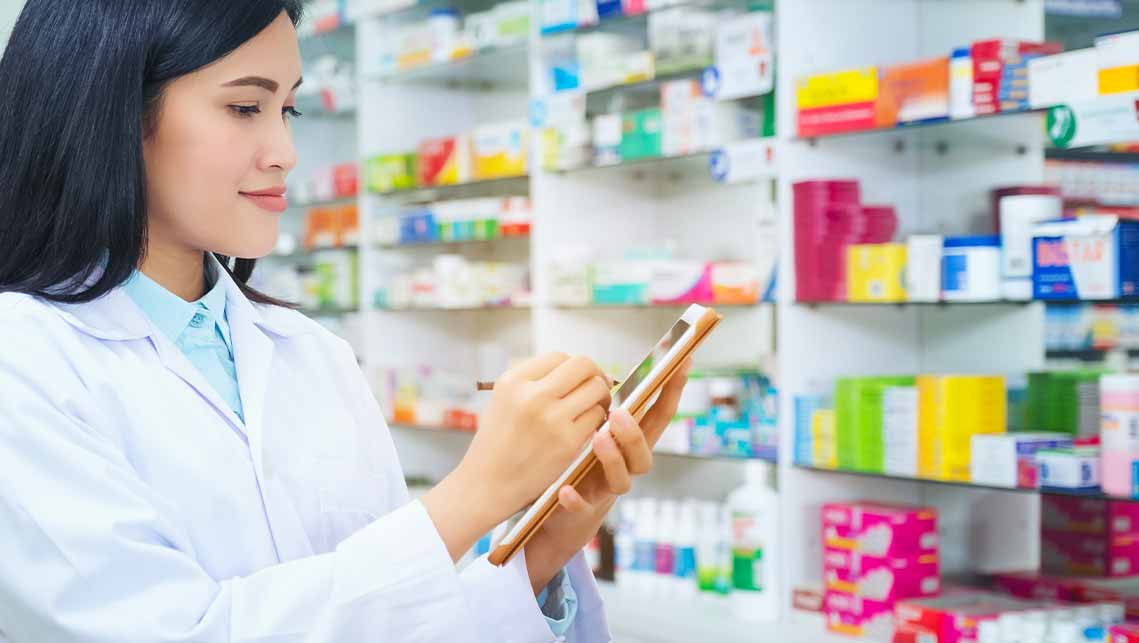 The digital challenge
Digitalization is the ever-present topic in any debate regarding the future of traditional industries, one that in many ways intersects with what said before. Digital touchpoints have now become go-to devices for businesses, also in light of the growth of e-commerce and delivery services during the pandemic.
These two phenomena represent both new opportunities and threats for pharmacies, especially smaller ones that are not part of big chains' circuits of online-sales or the new digital-only businesses, offering discounts and giveaways appealing to customers, e-tailers and companies alike as a boost for trial.
Along with the challenge to adapt to the new system of online sales comes the progressive growth of delivery, considerably aided by the pandemic to the point of taking over many habits of the Italian people. The "closeness" to clients, both physical and emotional, allows pharmacies to offer home-delivery or in-shop pick-ups in addition to the plethora of services available, avoiding the nuisance of queues and, eventually, the unease caused by proximity in a world still afflicted by Covid-19 variants. In response, more and more proximity-based businesses have adopted whatsapp as an efficient tool to communicate with customers, and pharmacies are now joining this trend. But if different types of businesses (fashion, for example) get the chance to establish a dialogue with loyal audiences to communicate new releases and encourage exploration, pharmacies will hardly be given the chance to fully take advantage of the more "push" features offered by messaging apps, given the sensitive issue of privacy in the context of personal health. But then again, could dermo-cosmetics, with its beauty components making it a much closer field to that of fashion, a solid ground to establish a more direct and confidential relationship between pharmacies and their customers? Social Media deserve a discourse of their own: why should I follow my pharmacy on Instagram or Facebook? A little business hardly has enough resources to manage an editorial plan more complex then their own shop window. The situation is different for pharmacies that re-think themselves as events hubs (for further insights, talks with experts and new products' launches), hence taking advantage of the many tools offered by social media to expand their online echo.
Last but not least, digitalization provides features already well-known to retails workers such as digital shelves, a chance to make space and offer a more hi-tech experience, or footfall intelligence services to closely monitor customer' access, up to the easy (but not to be overlooked) access to Google My Business.
The future is already here
Whether it's small or big business we're talking about, in big cities or the countryside, pharmacies can't afford to patiently wait as the future surpasses them. If the challenges faced by services mainly represent an industry-specific issue, those related to retail and digitalization, given the massive competition, really can make the difference between pharmacies capable to detect the upcoming evolution of customers' demands and those at risk of obsolescence in the foreseeable future.