During the pandemic, the attention for pets has grown significantly. At the same time, people are becoming more aware of the numerous advantages – both physical and psychological - brought by having a pet in their family. The increased value placed on relationships with pets contributed to a rise in pet population in Italian households: according to Euromonitor, there are over 62 million pets in this country, and over 16 million between cats and dogs.
Gianmarco Ferrari, President of Assalco, stated: "In the year of the health emergency, the significance of relationships with pets has increased. […] During the pandemic we have seen a rise in pet adoptions, linked to people's desire to feel less lonely and to help those more vulnerable like children, teenagers and elders. Pets are part of the family they live in and this also has a positive impact on the evolution of the pet food and pet care markets".
From the latest data collected by IRI Information Resources and included in the 14th edition of Assalco's Annual Report – Zoomark, we can see that the market for dog and cat food in Italy has generated a revenue of 2.4 million euros, with an 8% increase. The reason is that, as Ferrari said, "pets give much to their owners who, in return, are very dedicated to their diet and health".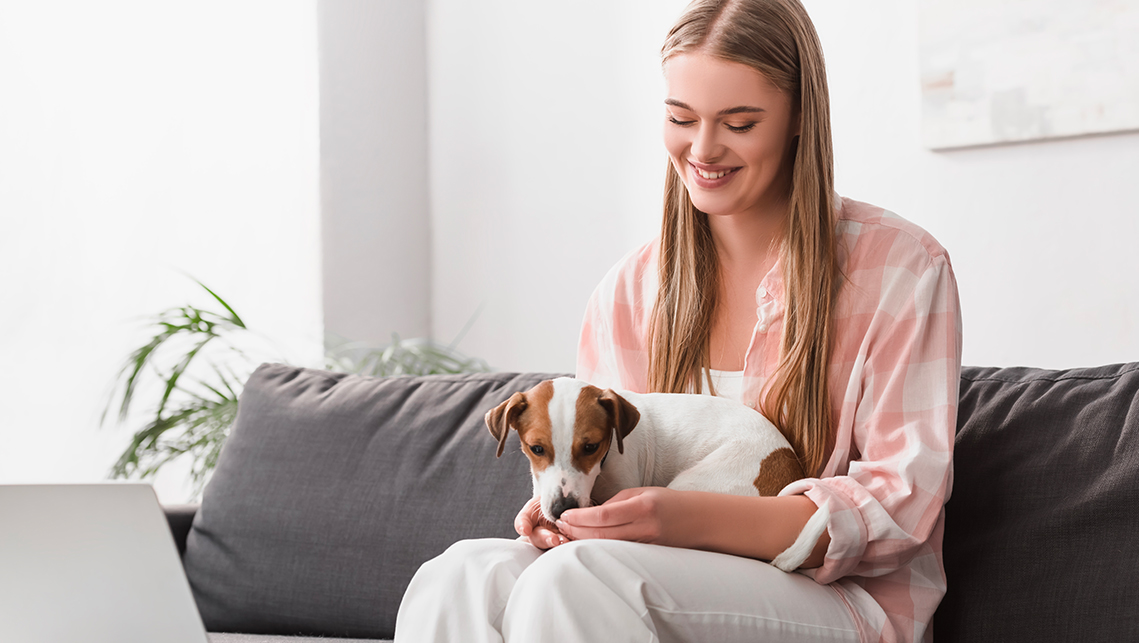 Online sales of pet food are also increasing: the data gathered by IRI show a turnover of 49 million euros and highlight a 104% growth compared to last year. Talking about online features, another service that is becoming more popular is pet food delivery: every company that offers it is trying to find elements of difference in their business to stand apart from their competitors.
Pet food delivery: the most successful companies in Italy
Dog Heroes is a start-up from Milan that combines sustainability, natural ingredients and affordability. It is a subscription service with delivery that allows clients to build their own "pet bowl" online and then have the right portions of food delivered at home. You can also customize the frequency of the deliveries on the website. The ingredients are healthy and high quality, created alongside veterinarians expert in nutrition, in opposition to the competitors offering industrial food. The menu is composed of four complete and balanced recipes, based on the dog's specific calorie intake.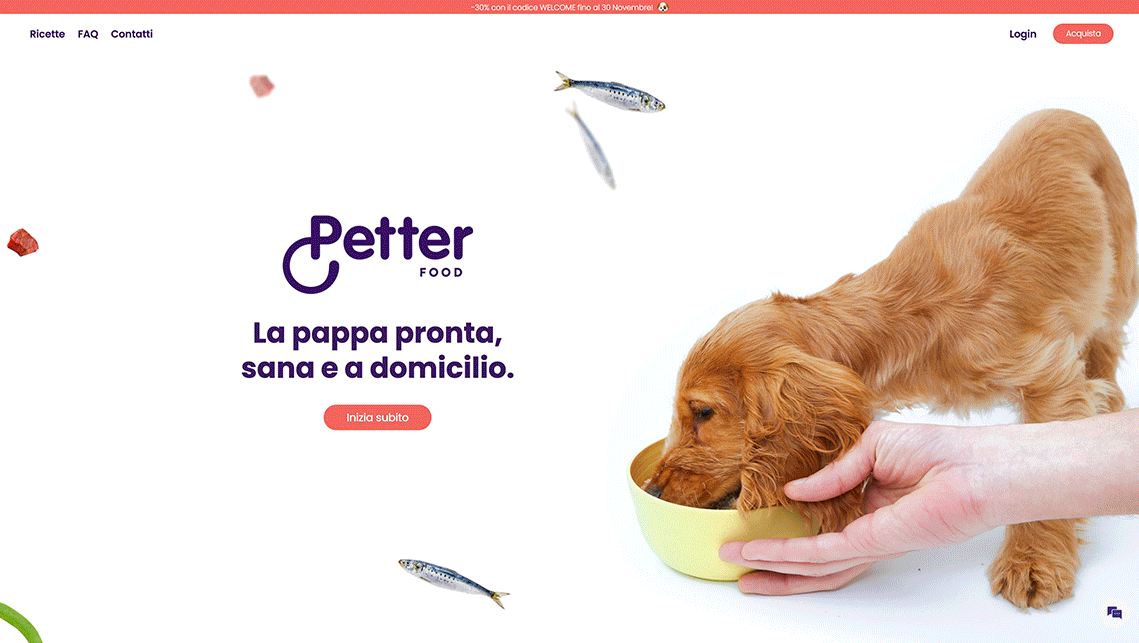 Petterfood has a similar offer. Obtaining meals for your pet at home is very easy: you just need to visit the brand's website, answer a couple of questions to describe your pet's profile and lifestyle, choose the recipes and decide whether to have one or two meals delivered daily, to which you can add snacks created specifically to encourage chewing. The food upon delivery is fresh and ready to be consumed and you can manage the next shipments according to your pet's needs. The recipes, made specifically for puppies, adults or elderly dogs, contain only the ingredients needed for a well-balanced diet and they are monoproteic, without cereals or preservatives.
Another dog food delivery service is Dog's Bistrot, that offers five different menus, fish or meat based, in addition to a sixth option that covers every range. The idea comes from Francesco Mondadori – an entrepreneur from Milan specialized in tech and digital solutions for companies of different kinds-, his girlfriend Ludovica Bonini and his business partner Pietro Muzio. The communication on the website is very peculiar because it directly addresses dogs: "We cook fresh ingredients, we bag every single portion according to your weight, and we deliver it to your home. Your human will just have to take the bag out of the fridge and heat what's inside. You only need to tell us if you like chicken, turkey, beef or cod best and wait to bark at the doorbell when it rings".
Lovbau was created to offer ready-to-eat meals to your furry friends in hotels, restaurants, camping sites and pet food stores. The mission of this start-up, founded in 2019, is to develop a different meal made with genuine elements from Italy, for a healthy and balanced diet. Its added value is that it can found in restaurants, in hotels and in stores, which is very useful when the owner is far from home or on holiday. The menu offers four different recipes made up of turkey, pork, beef or a veg option. Moreover, thanks to a partnership with Glovo, the meal can also be delivered at home.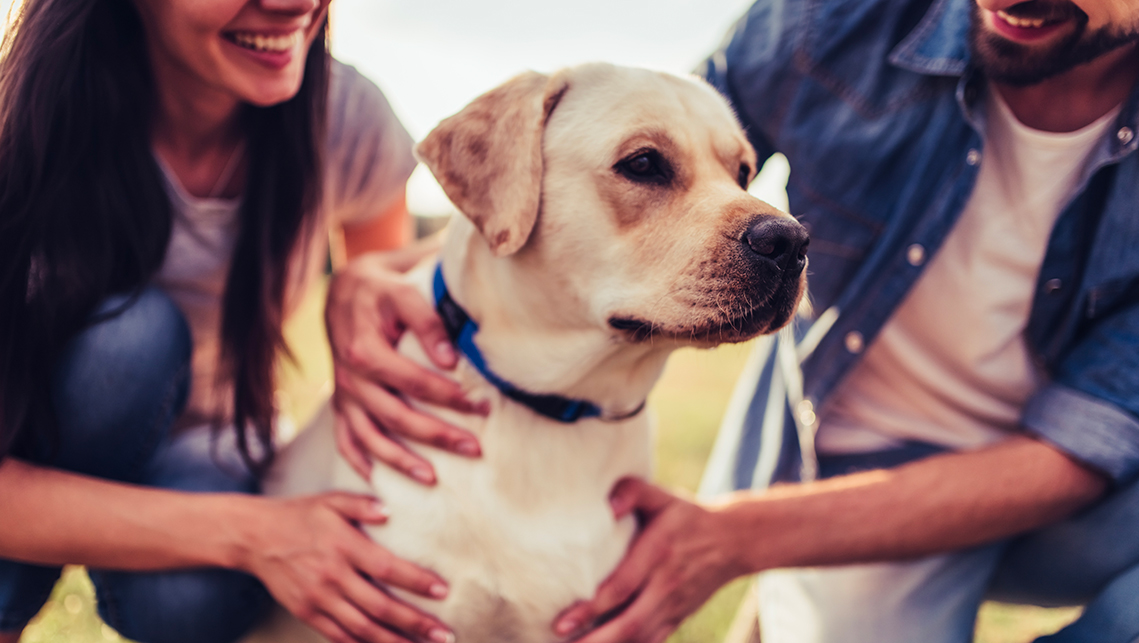 The role of pets is becoming more central and this causes a growing attention to pet care. This attention especially concerns food. Online booking of customized food and delivery services have both become key factors, but only if they manage to place the right focus on values such as quality and personalization.