Active since 1960 in the world of architectural materials, Trespa is a world leader whose mission focuses on the constant research of innovative solutions, having fathered new working technologies such as Dry Forming and Electron Beam Curing, which have represented two turning points for the whole sector.
Within the various product lines, the Trespa® TopLab® family is a point of pride: award-winning high performance surfaces mainly aimed at laboratories, where safety and resistance requirements are extremely high.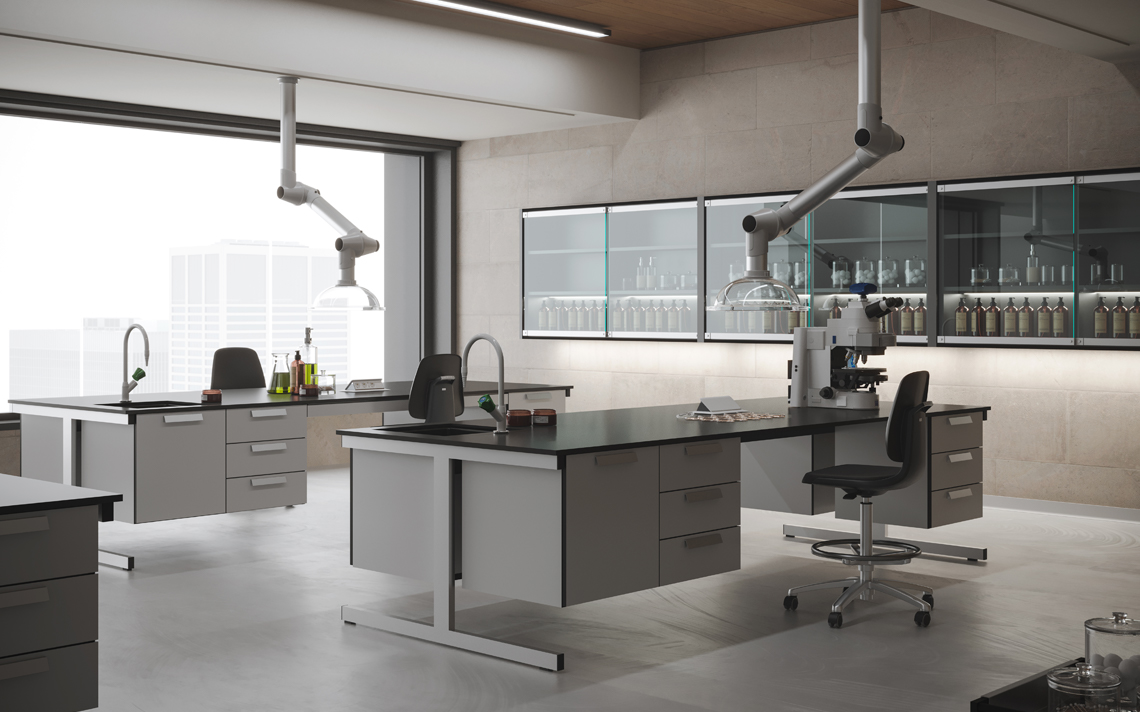 For the launch of Trespa® TopLab®'s new communication platform, Trespa has chosen to partner with ATC - All Things Communicate, which has created the new concept Future-proofed to inspire, blending the company's historic dedication to producing resistant and durable materials with a renewed commitment to aesthetics and design, whose importance is growing also in workplaces.
Together with the new concept, ATC has also realized trade communication materials for each product in the line, featuring photorealistic renders to present TopLab® materials within new-generation laboratories.