The title is inspired by the famous film directed by Steven Spielberg "Close Encounters of the Third Kind" that brings us to think about the moment we are living and the closeness we are just now re-discovering since the beginning of the pandemic. Pharmacy in the post-Covid era is the main focus of the exhibition.
Synergy is the concept that bonds every aspect of the event: among pharmacists, brands and the retail industry. More than 60 appointments are scheduled to be hosted by experts, companies, professors, researchers and trade associations.
Cosmofarma Business Conference is one of the most awaited meetings, presented under a new format: four experts with different backgrounds are invited to talk about the future of pharmacy from an economic, social and digital perspective.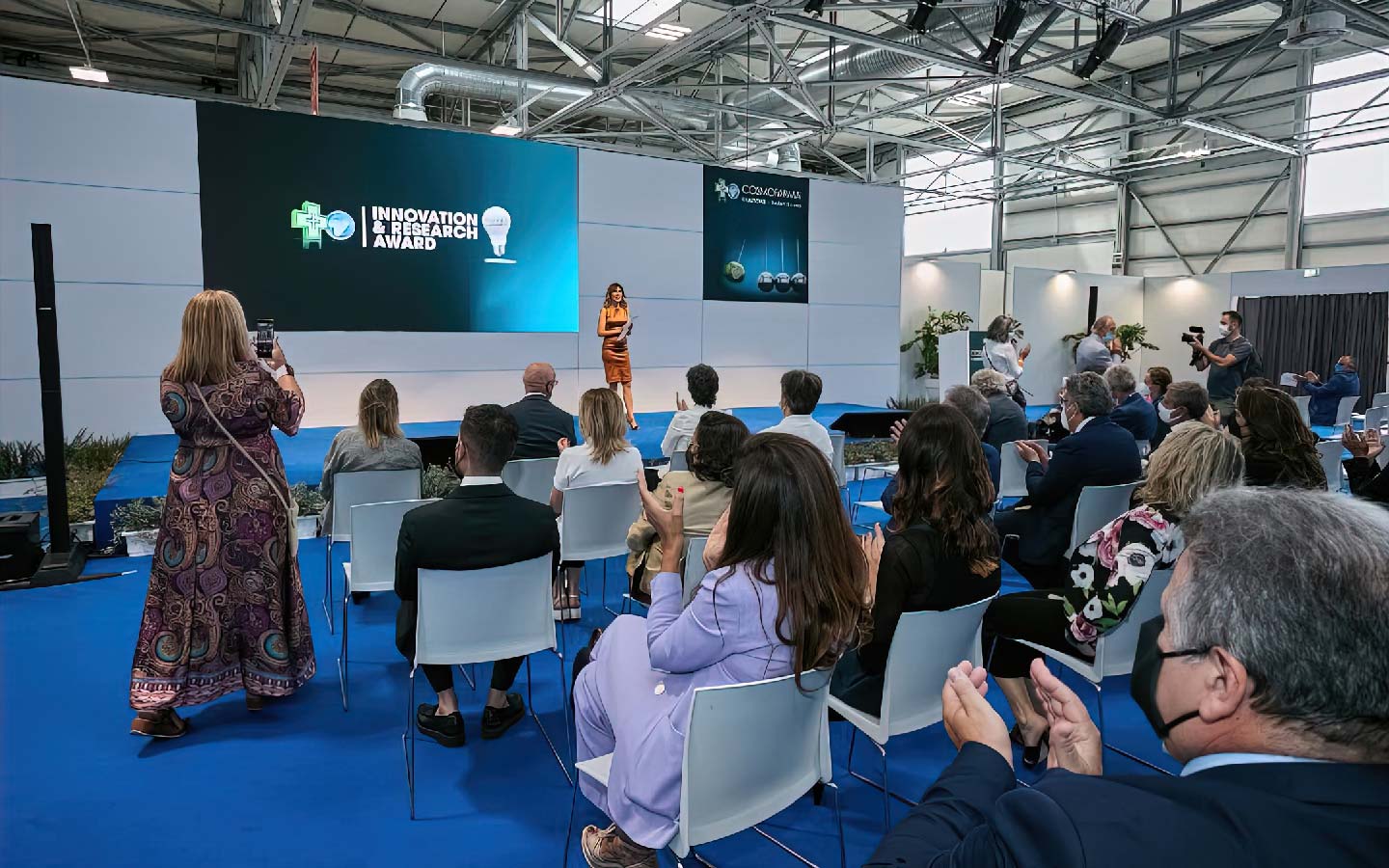 The Technical-Scientific Committee created the new format "I Talk di Cosmofarma" to encourage the dialogue between pharmacists and different professionals about the changes determined by the sanitary emergency.
Cosmofarma PetCare comes back in this new edition to bring attention to animal wellness, while Cosmofarma Young also makes its return to give a voice to the new start-ups that will bring innovation and creativity to the pharmaceutical field.
New spaces are dedicated to important issues, like Cosmofarma SportZone about sport assets in pharmacy, and Cosmofarma Junior in Farma, destined to products and services for babies and teens.
Cosmofarma Digital is a new area about the digital environment: its aim is to support pharmacists through trainings, while helping them to face the changes of the pharmaceutical business. It will also help to value their professionality via digital channels while never forgetting people's specific needs.
A panel about the role of social networks will highlight new ways to promote pharmacies and fight fake news, while another lecture will focus on the online development of the health care and beauty care field.