For a brand, a new shop is a unique occasion to generate awareness and drive traffic to the store.
We designed a special engagement activity to kickstart the opening of Zeta's store in Rome.
Combining functionality and cuteness, Zeta gives kids the confidence to express their individuality, through clothing lines with a unique spin.
With Zetabeo, kids (and parents as well!) can try themselves un our Scrabble-inspired online contest, which can be accessed directly at the point of sale and may continue online, during the days following the opening.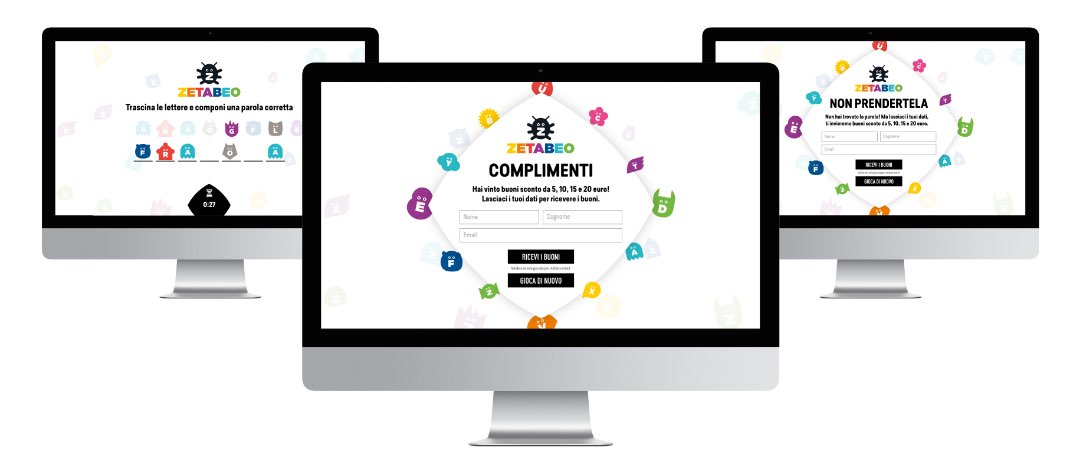 Participants are invited to try and form a word from random Zeta-letters, by playing in store at the opening and over the following days on a dedicated landing page.
The "Zetabeo" is a playful initiative that draws from a classic offline game, to offer a unique multi-channel shopping experience.