ATC carries on its collaboration with Levissima: for the launch of the Issima Illumination Minions limited edition, ATC has designed labels and in-store materials such as free standing display units and floor graphics.
This brand new licensed packaging wins children's hearts, the target audience of the Issima line, thanks to the funny illustrations of Minions, the colorful characters from Despicable Me and its spin-offs who have become actual icons for both children and adults.
For these 33 cl water bottles, ATC has created 6 different labels: each version portrays one of the main characters in a funny pose and invites the customers to collect them all. The bright colors help set each version apart from the others and grab the shopper's attention.
Moreover, each bottle can be special because the labels, in addition to the Minion's name, leave a blank space on the back where the owner can write their own name and customize it.
Issima's element of difference, its practical childproof anti-drip cap, is highlighted by a circular graphic device on the front of the label.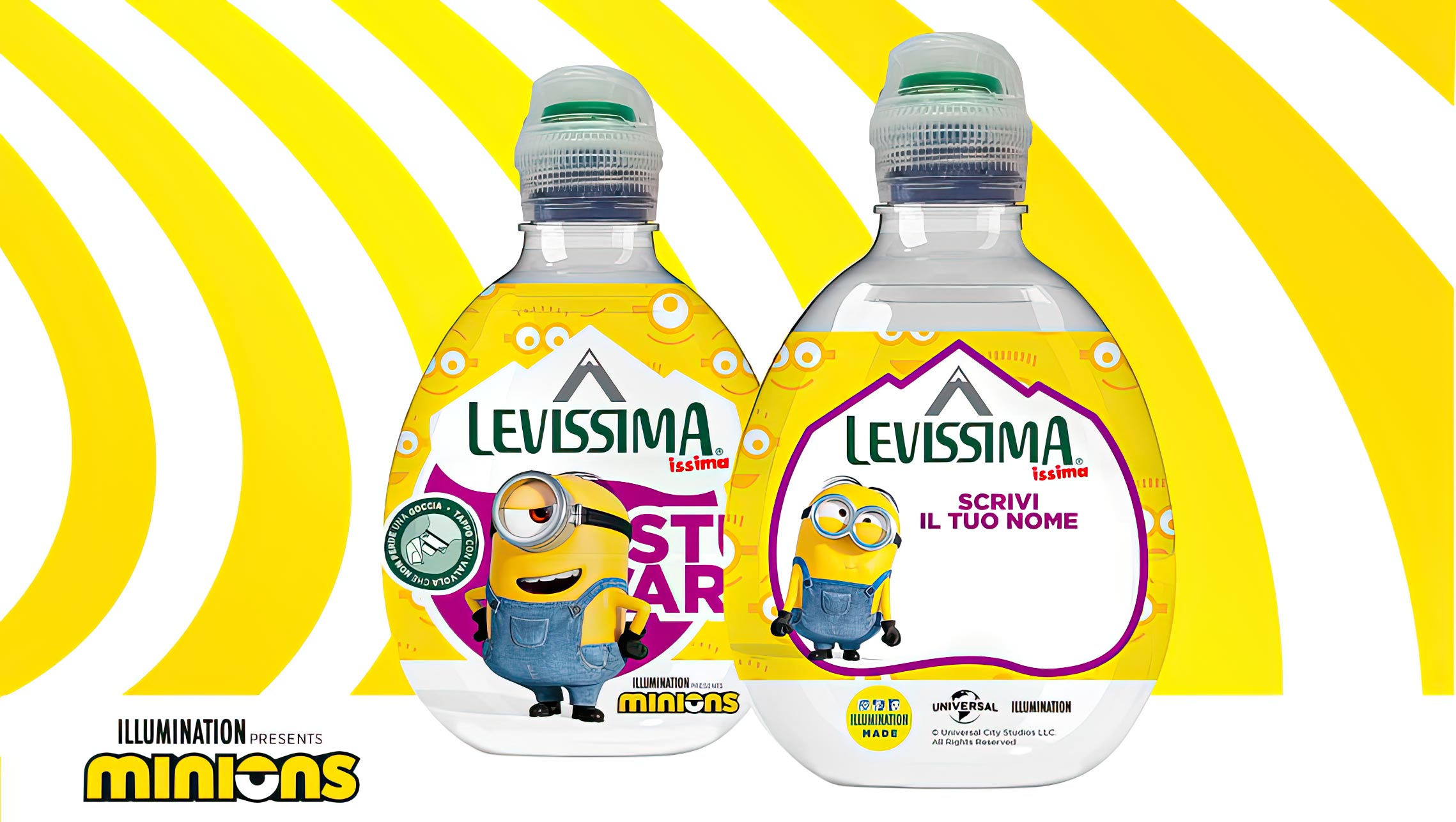 The standing display units created specifically for these bottles, are a helpful solution to make aware of the added value of this unique edition and to have a stronger visual impact on buyers.
In addition to that, this special launch has been accompanied by two different promotions.
For the first one, that included complimentary glow-in-the-dark Minions stickers, ATC produced the elements to go on the shelves and designed the stickers.
For the other promo, ATC created another standing box to display the free gadgets, exclusive Minions knapsacks.