This was no ordinary range. For the grocery channel, normal trade and eCommerce, Fumagalli planned a unique line, in accordance with the reputation of a brand that has been repeatedly awarded for its supply chain methods, animal welfare practices and the quality of the products sold in Italy and abroad.
What's special about this line?
First of all, raw materials: 100% Italian and, in the case of pork meat, only coming from animals born and raised in Fumagalli farms. Moreover, the products are KIWA-certified with a new prestigious standard that proves the Italian origin, the effective animal welfare of the pigs during their growth and a responsible use of drugs in the farms.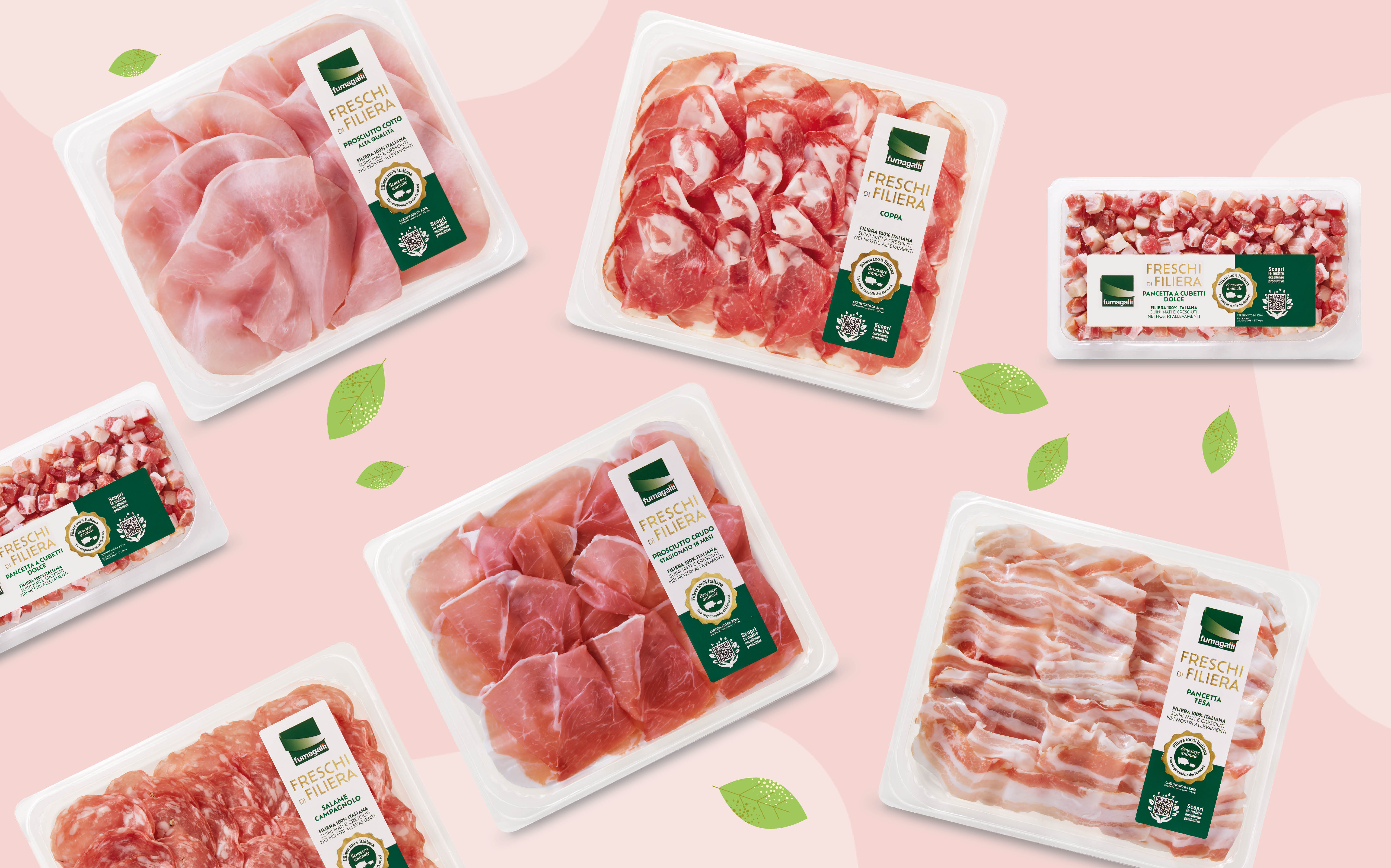 Our approach
The first step was the invention of a distinctive range name, that could reflect both the qualities of this line and Fumagalli's positioning. This brought us to "Freschi di Filiera" (fresh, from supply chain). The packaging ATC created increases the visibility of the freshly cut product and the label encapsulates the qualities of every meat in a small space, encouraging clients and shop-goers to learn more about the brand through a QR code.
The online part, the B2B channel
The landing page reachable from the front of pack was developed by ATC. This webpage celebrates, through a dynamic and modern design, the qualities that made Fumagalli a best practice in Europe: its network of farmers in agistments, the phases of its supply chain, its respect of animal welfare, the certifications and the prizes earned through the years. For the online communication, the agency also created a page of the website for the line - where every product is presented and linked to the eShop - and social media posts for Instagram, Facebook and LinkedIn.
The communication plan also involved sales force and stakeholders, with the creation of a brochure launching the products and three advertisements on the magazine Salumi&Consumi: month after month, with a teasing visual approach borrowed from the literary world, the adv pages have progressively uncovered an increasing number of clues about Fumagalli's "new chapter to taste".