The partnership between ATC and the French real estate brand moves forward with the creation of the content for a new, exclusive service.
Thanks to its Agency project, Nexity, rather than selling only new apartments in its luxury residential projects, will also operate as a real estate agency by managing the apartments owned by clients.
ATC created frontend and backend of the web pages about this project on the corporate website, presenting all the new services available, the steps to follow and the advantages resulting from choosing Nexity as a trustworthy partner to sell or lease your apartments.
This new offer was also integrated into the social media strategy we are developing for Nexity, with posts that summarize the information available on the website and raise the awareness around this new project among Instagram, Facebook and LinkedIn followers.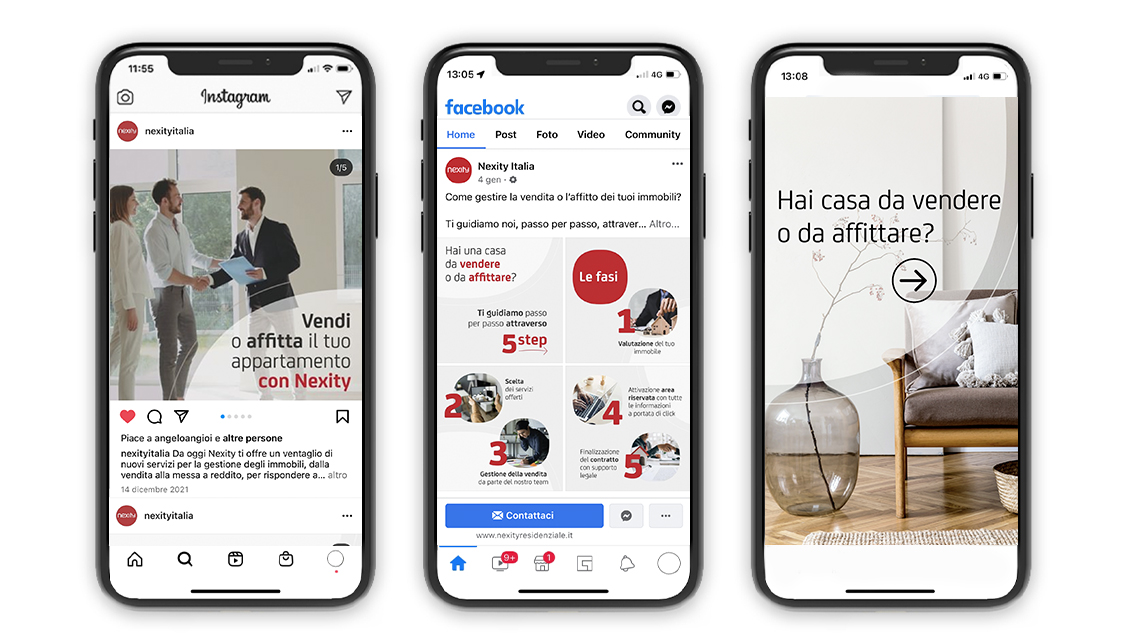 ATC also included the creation of a listing page. Here, whoever wants to buy or rent one of the apartments assigned to Nexity can find all the details about them and share the info cards of their favorite ones with whoever they want.
Nexity has also entrusted us to create the offline B2C materials concerning this project, with a leaflet that explains the new service outside the digital world.