For years, S.Pellegrino's excellence in fine dining has been celebrated by the S.Pellegrino Young Chef Academy project, where the brand, well aware of Gastronomy's role in fostering change, sustainability and inclusivity, supports the most promising talents in the international culinary panorama. Today, through a retail activation realized together with ATC - All Things Communicate, the world-renowned brand of mineral waters successfully puts together chefs, points of sale and the households of consumers on a global scale.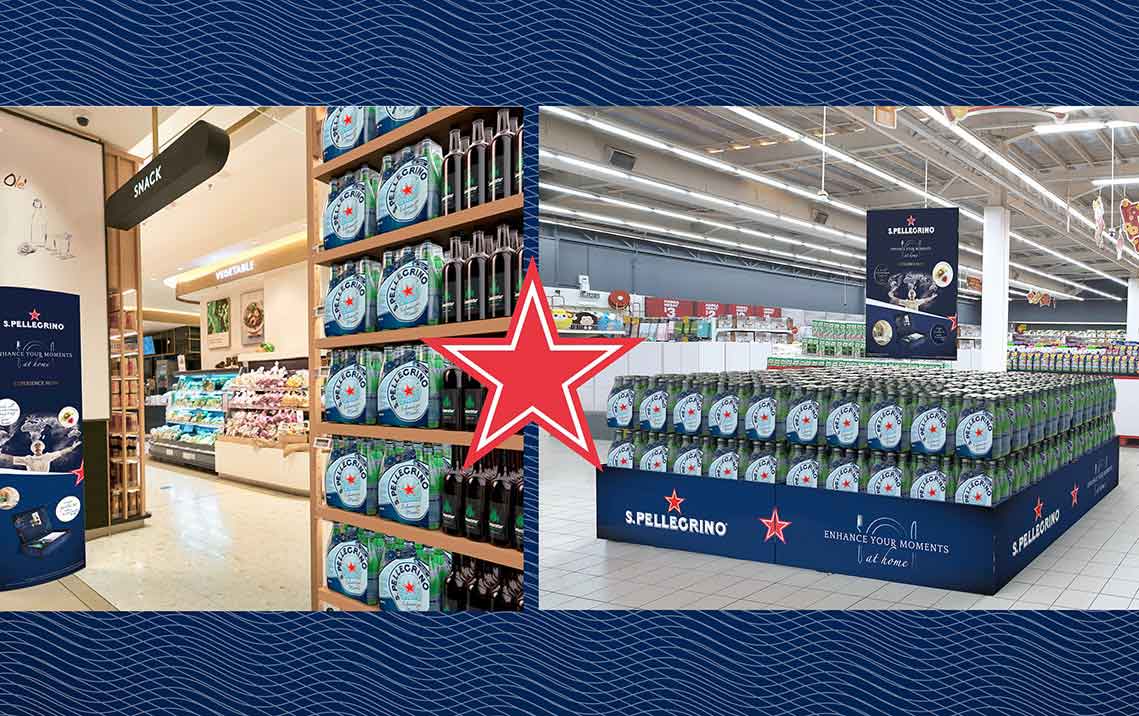 Namely, ATC has designed the point-of-sale materials, destined to several international markets, aimed at promoting consumer activation through which retail consumers can win either a video-call with a Young Chef or the exclusive Sparkling Kit. The kit, designed by ATC as well, is made of a precious shrine with a st with all the necessary items to set up a refined dinner for two, together with an unmissable limited edition S.Pellegrino bottle.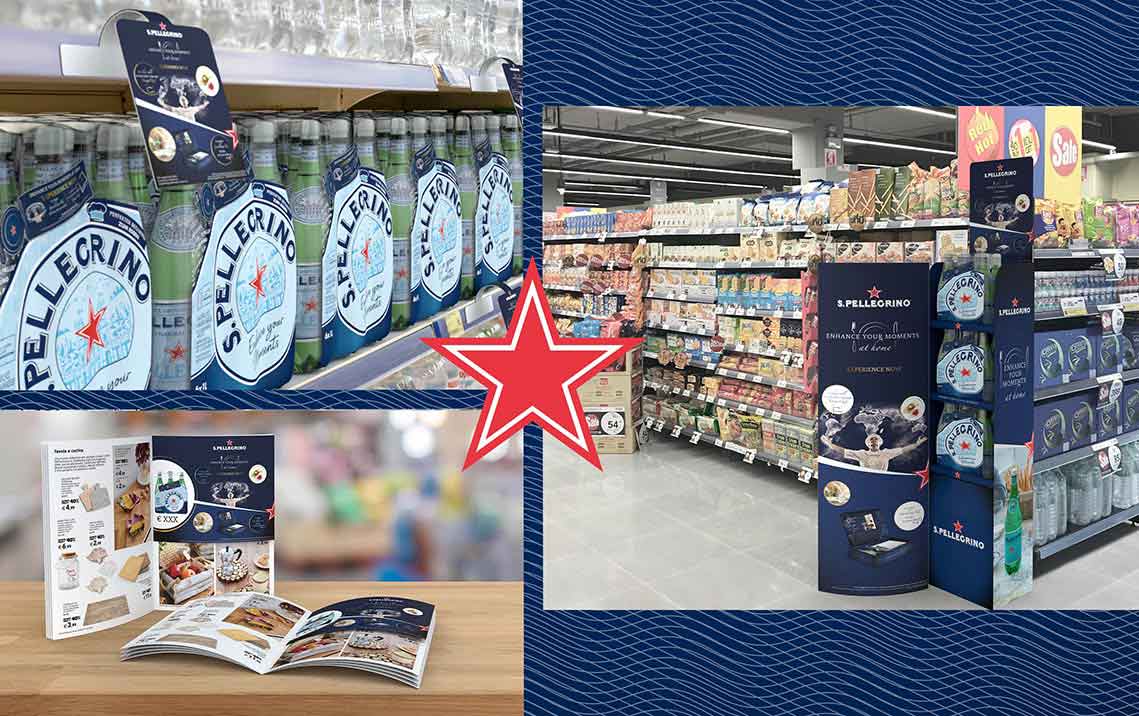 An elegant set of communication and engagement materials, to further reinforce the partnership between ATC and S.Pellegrino.