"Riscopri il tuo equilibrio" ("Find your balance again") is the naming ATC created for Acqua Panna's 2023 main consumer-targeting activity. This iconic Sanpellegrino group brand selected the same positioning as last year, this time going for an even more overt and emotional mood for its promo.
The key visual ATC created, which was also used as an asset for online channels, portrays the close up of a woman as she relaxes. The graphic and textual elements around her reenforce the sense of balance and peace that belongs to Acqua Panna; in the layout the distinctive orange, the brand colour, stands out on a background texture that reminds of natural stone. The juxtaposition of photographic, social media-like boxes shows the prizes, emphasized by the image of the nature in Tuscany, the motherland of Acqua Panna.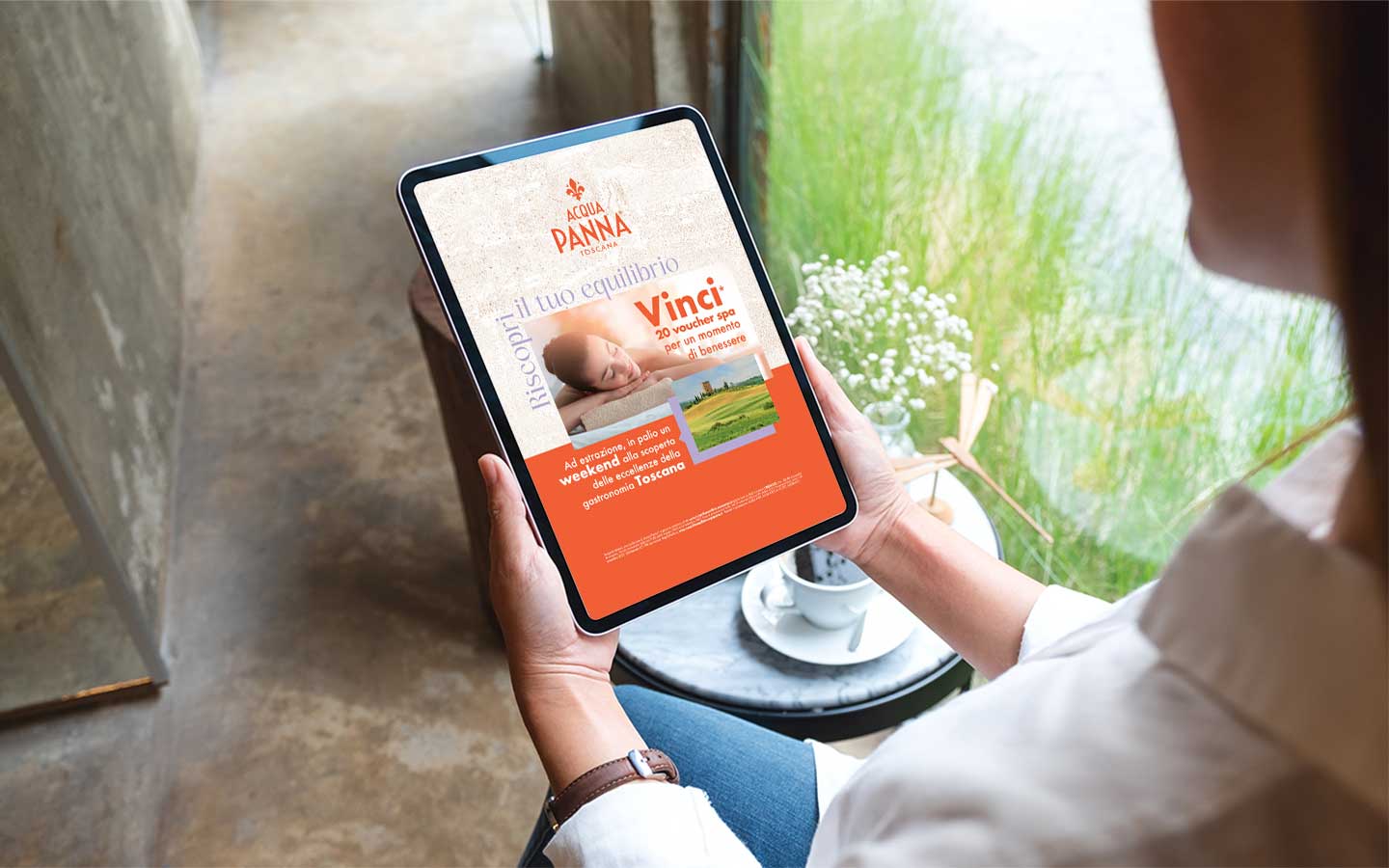 The in-store glorification developed by ATC gives value to the promotion linked to a mini site purposely created, on which the user can see the prizes: gift cards for wellness centres and, on a random draw, a weekend in Tuscany experiencing local top-quality cuisine.
The agency created elements for shelf communication as well as standing display units, arches and totems.